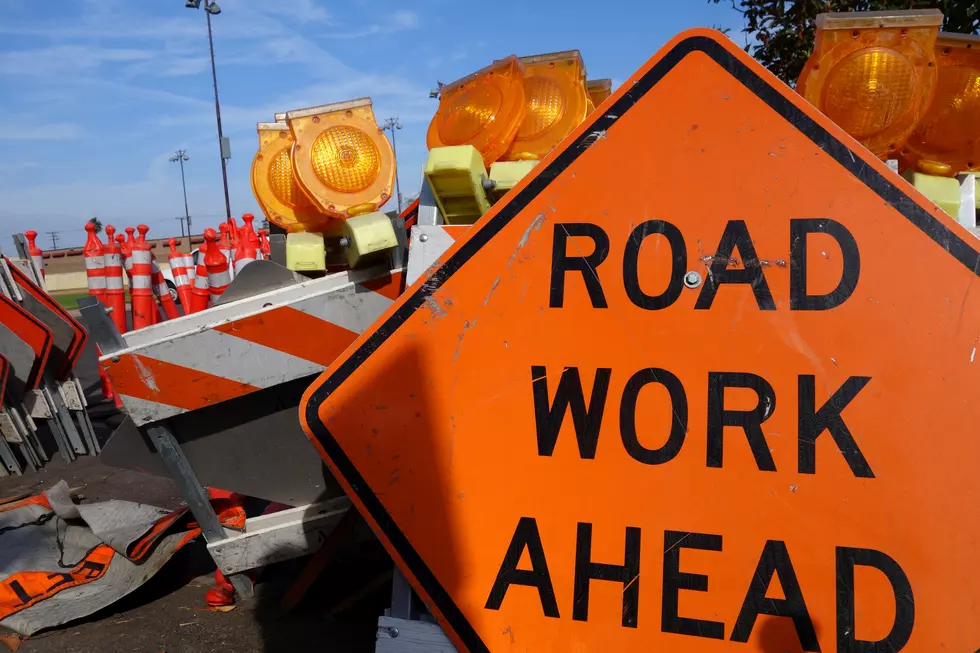 Hill Rd Bridge Over US-23 Repairs Begin May 15, Flint Twp
smodj
Updated: If you've been driving by construction barrels on Hill Road near the southbound US-23 entrance ramp and wondering "why are these here again?" You're not alone.  Leaving Meijer after my weekly grocery trip, I've thought the same thing.
Don't Miss: See All of the New Roundabouts Coming to Genesee Cty in 2023.
The barrels were initially placed in the spring of 2022 after a City of Flint truck hit the bridge.  There never was a comment from the city about the circumstances around the incident.  According to ABC12, at the time, an emergency construction crew fixed the bridge in a matter of hours to prevent crazy traffic back-ups.
Michigan Department of Transportation will finish steel repairs for the bridge. The following lane closures are to be expected starting May 15:
One lane of US-23 Northbound will close
Hill Road will be reduced to one lane according to Genesee County Road Commission's update May 11, 2023.
Popular MI Company Outfitting Weather Channel Team
GCRC notes to plan ahead to reach your destinations on time. It's probably easier to find an alternate route as that area tends to get congested under normal circumstances. MDOT plans to have the project finished up by May 25th, ahead of heavy Memorial Day Weekend "Up North" traffic.
Let's be grateful it's not a round-about construction project. For a complete list of expected Genesee County 2023 road construction projects visit here and here. If construction traffic stresses you out, keep in mind one of Michigan's most serene, relaxing places is only a 30-minute drive from Flint.
The Ultimate Michigan Glamping Guide: 10 Places You're Just Going to Love
Ahhh, the great outdoors. Who doesn't love it? Well, let's just say some of us, but that doesn't mean we don't love getting in touch with nature. Welcome to the world of Glamping. It's camping with just a little more finesse to make spending the night outside a little more tolerable and fun. Michigan has some great Airbnbs designed just for those looking to take traditional camping to a little more civilized level.
Flint Area Restaurants at Least 50 Years Old
These Genesee County Restaurants Have Been in Business Over 50 Years.
Genesee County's Best Steak
Flint Area's Best Restaurants for Father's Day and Steak Dinners