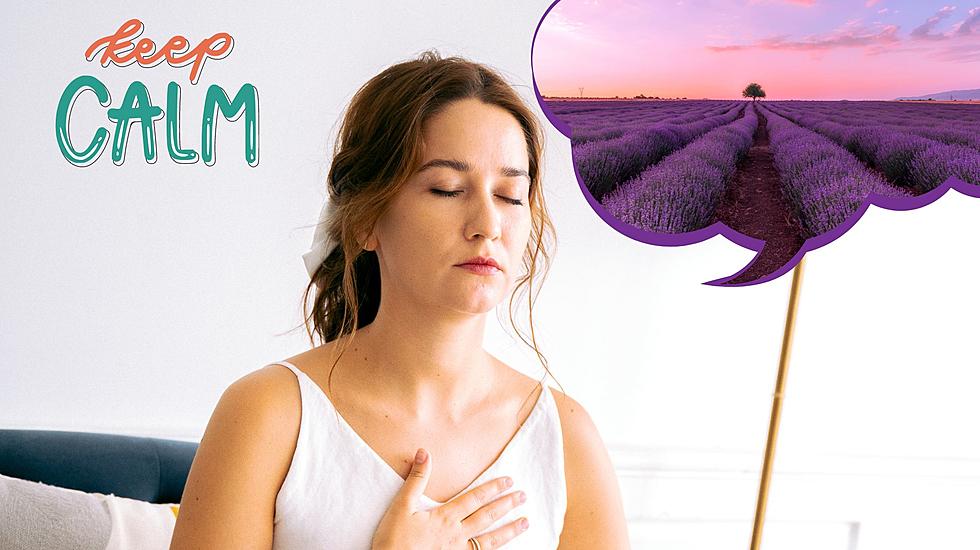 One of The Most Soothing Places in Michigan, Only 30 Minutes from Flint
Credit: Canva
It's not a secret people are more stressed out these days. Heck, at the end of 2022, Google reported Flint's most searched item of the year was for comedy shows. Nothing says we're stressed like needing a laugh or something soothing, calming. While comedy shows are one way to let off steam, working out can help... or a stroll through a giant lavender farm.
Lavender Farm in Imlay City, MI
Only 30 or so minutes' drive from Flint, you'll find Indigo Lavender Farms (631 N Van Dyke Rd, Imlay City, MI 48444). Of course, you can walk through giant rows / fields of lavender, schedule a tour, see the honeybees, do yoga, picnic, photo shoots or check out the organic products they make.
Michigan Lavender Festival Imlay City, MI
Each year, the Michigan Lavender Festival celebrates "Wellness, Women and Lavender." This year's festival (the 21st) is scheduled for June 23rd-25th, 2023 at Eastern Michigan State Fairgrounds. They have everything from arts, crafts, food and drink... and lavender, of course.
What are the health benefits of lavender?
According to WebMD, Lavender oil has "calming effects to help relax certain muscles along with antibacterial and antifungal effects." People use it to calm anxiety, stress, even to sleep better.
See MI Restaurants with Stunning Water Views
Popular Michigan Lavender Farms
Lavender blooms around late June/July in Michigan. In case you're the summer road trip type, you might check these out, too.
Lavender Hill Farm of Niles, MI
Lavender Lane Farm Milan, MI
Lavender Hill Farm Boyne City, MI (an amazing, peaceful garden)
Northern Lavender Mesick, MI
So, the next time you feel like you need a stress reliever think of flowing fields of purple (er, lavender) and breathe deeply.
10 Best Mother's Day Brunch Restaurants in Michigan
Mother's Day Brunch locations all around Michigan
10+ Good Eats: Lapeer County, MI Dining Bucket List
Great restaurants and bars to try in Lapeer County with friends and family.
Michigan Home Goes from Eyesore to Stunning, All From Repurposed Materials
This home in Detroit's North-End neighborhood was about to be leveled. But thanks to a little creativity and a lot of recycled material, it has been given a second chance.