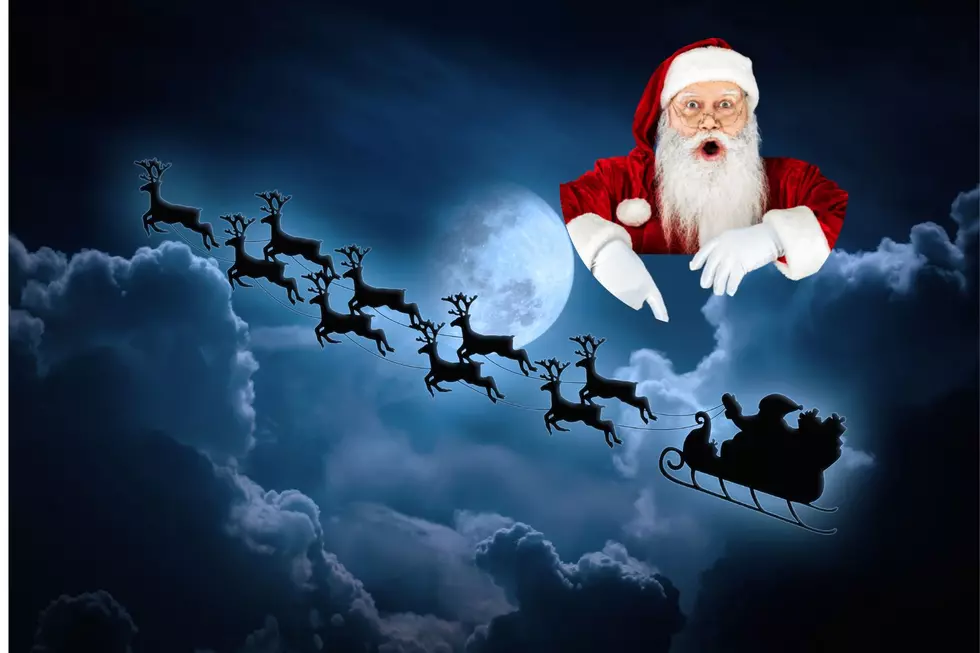 Tracking Santa in 2022: Here's How You Can Keep Track of the Big Guy
Photo: Canva Pro
It's almost time! Santa Claus is finishing up his final touches on all the toys & presents at the North Pole and the elves are packing his sleigh. The big guy is about to take flight with Rudolph leading the way, and you can track his entire trip thanks once again to NORAD.
The North American Aerospace Defense Command (NORAD) is back to tracking Santa for a 67th year on its website. The tradition began in 1955 when a young child who was trying to reach Santa, dialed the wrong number given out by a local department store. Instead of calling Santa, the child called the Continental Air Defense Command (CONAD) Operations Center in Colorado Springs, Colorado by mistake.
Several calls came in in CONAD that year from children all looking for Santa. Air Force Col. Harry Shoup, the commander on duty that night, made sure each child knew Santa was on his way, and a tradition was born. A wrong number led to the traction of tracking Santa each year with the formation of NORAD in 1958.  Now every year Santa's location on December 24th is reported to millions of children and families across the world.
Starting on Christmas Eve, NORAD's Santa cams will start streaming. Children and parents everywhere can track the jolly guy in red via phone, the website, a mobile, and even on social media platforms.
Beginning Christmas Eve, you can also call or text 1-877-HiNORAD for Santa's up-to-date location.
Check out all the details on NORAD's Santa Tracker at www.noradsanta.org.
LOOK: See what Christmas was like the year you were born
The Most Popular Christmas Movies of All-Time