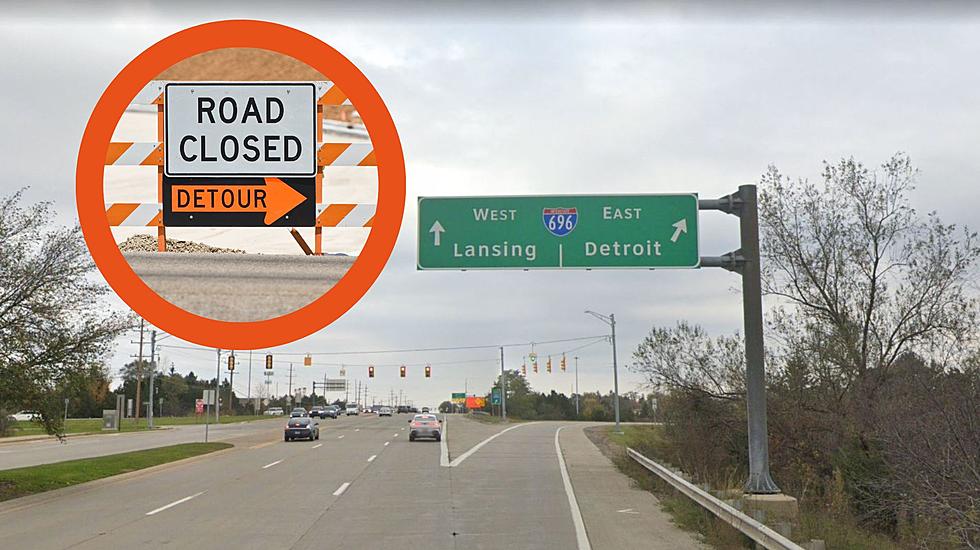 I-696 Detroit Metro Traffic Hell: Reduced Lanes and Closures
Credit: Canva, TSM
Following the news we shared a couple of days ago about the possibility of Square Lake Road ramps to I-75 going away... Now, there's another major project getting underway in Metro Detroit.
Rebuilding I-696 In Metro Detroit
As part of the Rebuilding Michigan initiative, I-696 is essentially being torn down and completely rebuilt over the next two years. Here's the MDOT timeline of 2023 events that will impact commute times:
Friday 02/24 8pm through Monday 02/27 at 5am Westbound I-696 from I-257 to US-24 (Telegraph Road) will close to prepare for traffic shifting.
Friday 02/24 8pm Orchard Lake Road ramp to WB I-696 will close through fall 2023.
Monday 02/27 that same area will only have two lanes open through fall 2023.
Friday 03/10 through late fall, Eastbound I-696 from I-275 to US-24 (Telegraph Road) will have two lanes open on the Westbound side of the expressway.
During 2023 I-696 (eastbound only) will be rebuilt from I-275 to Evergreen Road.
All of Oakland County's 2023 Road Projects
When will the Westbound side of I-696 be rebuilt?
MDOT states the Westbound lanes will be reconstructed in 2024. All of those details can be found here. There a helpful Traffic Map on that link, in case you cannot avoid the construction project.
What's included in the rebuild of I-696?
$275 million will be spent on this project. That includes:
rebuilding the entire roadway from the base up.
storm and sewer replacement work
rebuilding ramps at:

Orchard Lake Road
American Drive
Franklin Road
M-10 (Northwestern Hwy)
US-24 (Telegraph Road)
The project will provide about 3,500 construction jobs. That doesn't make the traffic nightmare any easier to swallow, though.
See Also: Do You Know All of Michigan's 6-Point Traffic Violations?
Oakland County's Most Dangerous Intersections
Driving anywhere near Detroit is the ultimate test of defensive driving in Michigan. These are the worst intersections in
Oakland County
.
Remembering the Last Days of the Palace of Auburn Hills: Photos
Once the largest NBA arena and hosts to some of the biggest acts in the world, The Palace of Auburn sat decaying before its final demise.Built in 1988, the demolition of the arena began in February 2020. Demolition was completed on July 11, 2020, when the roof was demolished using explosives. Take a look inside the last days of the popular venue.
Genesee County's Most Dangerous Intersections
Here are the 10 worst intersections in the Flint area. See if you agree with the list, compiled by
Michigan Auto Law.