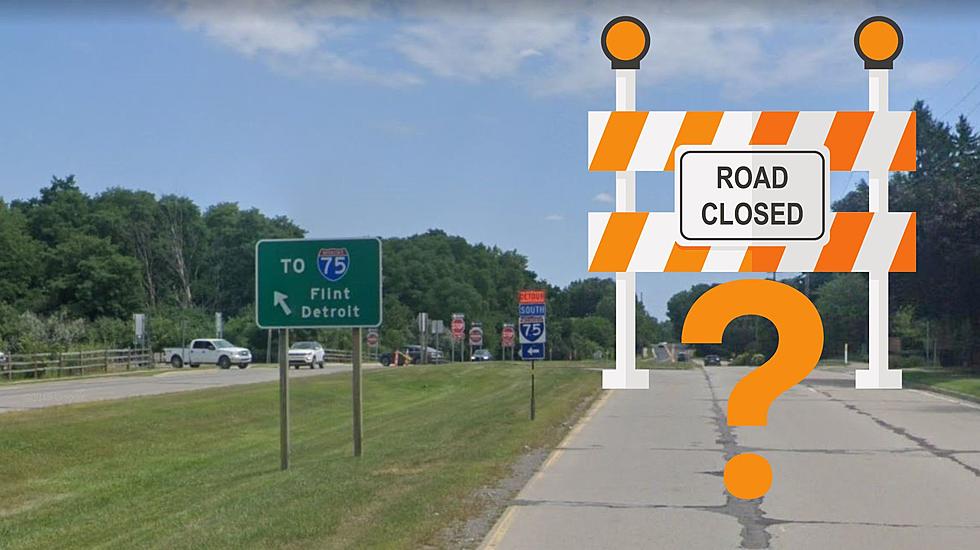 Good Idea? Major Oakland County, MI I-75 Ramp Could Be Removed
Credit: Google Street View, Canva
It's rare for a major expressway to lose entrance/exit ramps. That's exactly what Michigan Department of Transportation is proposing for North and South I-75 around Pontiac, Bloomfield Hills and (somewhat) Auburn Hills. MDOT is exploring the removal of the Square Lake Road ramps.
Why would MDOT want to get rid of the Square Lake Road entrance & exit to I-75?
The reason is safety. If you've driven through that area -- it's congested already. The Woodward Avenue, Square Lake and Opdyke Roads area is filled with businesses people frequent daily. MDOT's concern is weaving / merging to/off I-75 in that area.
If you've driven through there, it's maddening trying to find a safe way to merge into traffic. The reason, as they state in this video, is the current distance to merge is half what it should be.
The current "safe distance" merging standards are highlighted in the above graphic. Where you see "X" markings there should be twice as much merge space.
Oakland Cty 2023 New Roundabouts & Construction
Couldn't MDOT simply extend the merge areas from Square Lake Road to I-75?
Not necessarily, or not easily. Remember, the Adams Road Exit is just southeast of this area.
Widening I-75 might be possible, but there's disruption to consider like subdivisions and what impact it might have around Squirrel Road. That could create more safety issues as people are already preparing to merge headed north or southbound on I-75.
The other option MDOT is leaning toward is to have people rely upon Adams Road access to I-75 (2 miles further) or M-59 (3 miles further). Doesn't seem like a big deal, unless you're the one driving through the "surface streets" in the neighborhood, daily.
MDOT is only exploring options. They want your input asap. A public engagement meeting is set for 02/27/23 at the Marriott Hotel Pontiac/Center Point 4pm-7pm. If this impacts you or someone you know, make sure you evaluate and let your voice be heard.
Genesee Cty 2023 New Roundabouts & Construction
Oakland County's Most Dangerous Intersections
Driving anywhere near Detroit is the ultimate test of defensive driving in Michigan. These are the worst intersections in
Oakland County
.
Genesee County's Most Dangerous Intersections
Here are the 10 worst intersections in the Flint area. See if you agree with the list, compiled by
Michigan Auto Law.
Take a Creepy Look Inside Detroit's Now Defunct Fisher Body Plant
Once a vibrant part of Detroit's landscape, the now-defunct Fisher Body plant now lies in ruin.
The plant was once capable of producing more than 350,000 car bodies each year and is credited with milestones like producing the first automobile airbag in 1974.
Since its demise in 1984, nearly every ounce of metal has been lifted from the facility for scrap, and what is left is a dirty, dingy haven for graffiti.
YouTuber Chosen Won gets credit for the photos, taken from a creepy walkthrough of the plant in September of 2021.