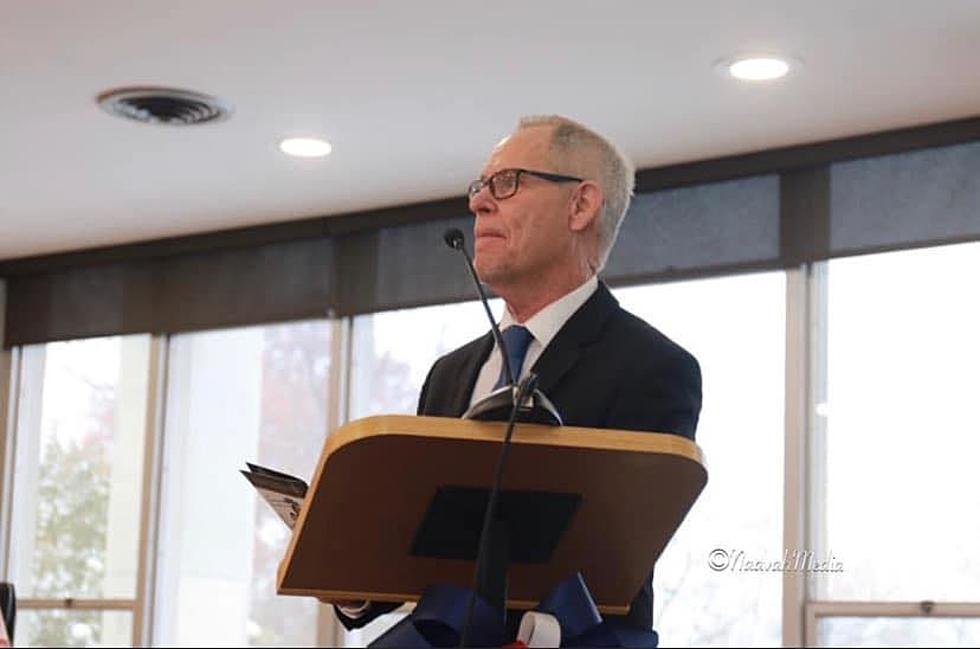 Former News Anchor Joel Feick Running For Office
Photo: Courtesy of Elect Joel Feick
For over 30 years he came into our homes as a fixture on mid Michigan television. Joel Feick was there to bring us the news on a daily basis during his incredible career as a television news anchor, but now he's looking for new ways to serve his community.
Joel Feick announced last week that he will be running for Grand Blanc Township Board Trustee in this November's election. Feick, who's been a resident of Grand Blanc for over 30 years,  will  be on the ballot as a Republican vying for a seat on the board.
Feick made the announcement in a video message posted to his Facebook page saying that although he's " not a politician", he knows that he cares about the community and the people that live in work there. When asked why he decided to throw his hat in the ring for the election , Feick said, "I always thought about after getting out of news about giving back in a public way. I've made a lot of connections in the community and I think that can help with the growth of this community  I felt like it was the right time."
As a news anchor, Feick was professional and passionate about his job. I myself had the honor and opportunity to work alongside him on the NBC 25 morning show a few years back when I was a contributor. Always with a smile and willing to help, Feick is hoping to take those characteristics and earn the trust of voters.
Enter your number to get our free mobile app
When asked about what changes he would like to see happen if elected Feick said, "I would like to continue with the development we have gong on here in Grand Blanc, but were need to do a better job of promotion. Grand Blanc doesn't get the recognition it deserves." On the subject of the current ongoing protest and call for change when it comes to police departments Feick noted, "I want to take a look at our police department and see what their policies are in light of the George Floyd tragedy. I am definitely in favor of a strong police and fire department, but I want to make sure the policies are correct and they have received the proper training. We need to all talk about change."
Feick currently works as the Director of Development for the The Disability Network and says he doesn't miss his days in front camera at all. "I'm still a storyteller of sorts with my new position. I don't miss being a news anchor at all. After awhile I wanted to do something different, I am on to the next page."
Five Artists Who Could Organize a Michigan Charity Concert