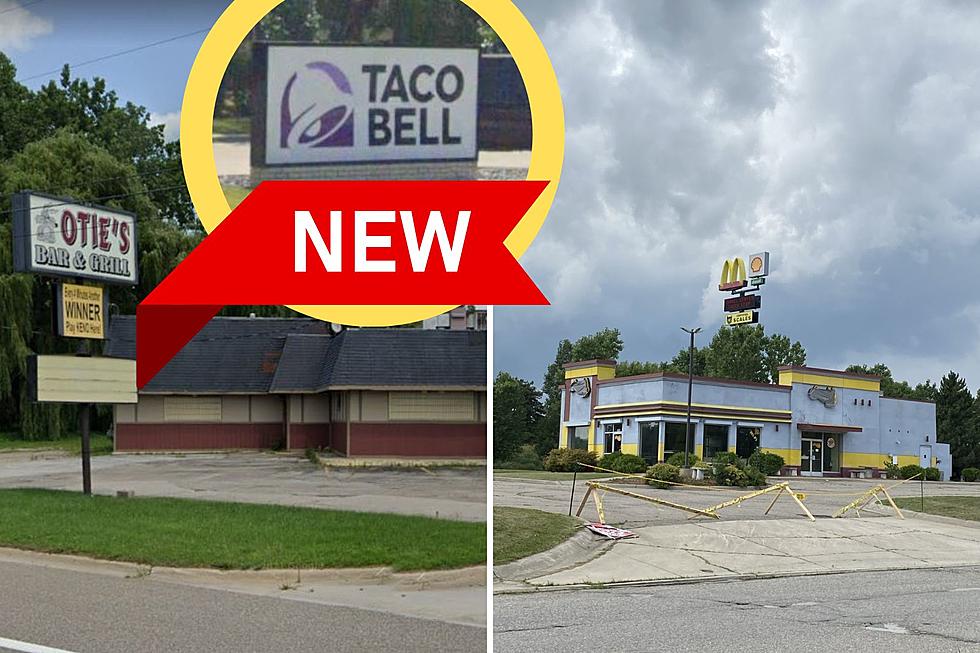 Old Troy Cleaners Owners Opening 2 New Taco Bells in Genesee Cty, MI
Credit: Nathan Reed, Google Street View, Canva
Taco Bell is a long-time Michigan favorite. Soon Genesee County will have two new locations.
That will bring the total in Genesee County to 21, if I've counted correctly.
New Taco Bell Locations in Genesee County
We first reported the new Grand Blanc location off US-23 and Grand Blanc Road earlier this month. Now, another location is coming to Otisville on M-15.
The Otisville restaurant will be located on M-15 in the former Otie's Bar & Grill (the old Marina for those that grew up in Otisville back in the 1980s, like me). MLive reported the site has been vacant for over a year.
Who owns the new Taco Bell Locations in Genesee County?
Great Lakes Taco, LLC is the franchisee/company behind the new locations in Grand Blanc and Otisville. They own several Taco Bell locations (and many Subway stores) around Mid-Michigan. In fact, the company has done business around Genesee County for many years.
Connection to the old Troy Cleaners
Remember Troy Cleaners? Troy Dortch started that business in 1938. Lou Dortch Sr (Troy's son) and his son, Lou Dortch Jr, oversee Great Lake's Taco LLC with their company known as Dortch Enterprises.
They've been in the restaurant business since 1987 and plan to expand "aggressively" around the state.
Taco Bell is Hiring for existing and new locations.
A quick look at their careers page shows open positions for a General Manager, Assistant Managers, Team Leads for the new locations (and existing stores).
Having grown up around Otisville it's always a big deal when something new opens. Especially when it saves you a trip to Clio or Davison for Taco Bell.
Best Tacos Around Flint and Genesee County
These are the most mouth-watering tacos around Flint and Genesee County. Some hidden gems are mixed into the list of long-time, popular Flint favorites. This is officially a taco bucket list.
The Best Prime Rib Dinners are Within 30 Minutes of Flint
Genesee County and surrounding cities have a great selection of prime rib dinners. A few of these restaurants serve it all the time, others on special occasions.
9 Flint Area Cozy Coffee Shops to Sip & Relax
These Genesee County coffee houses have curated the perfect drink and experience just for you.