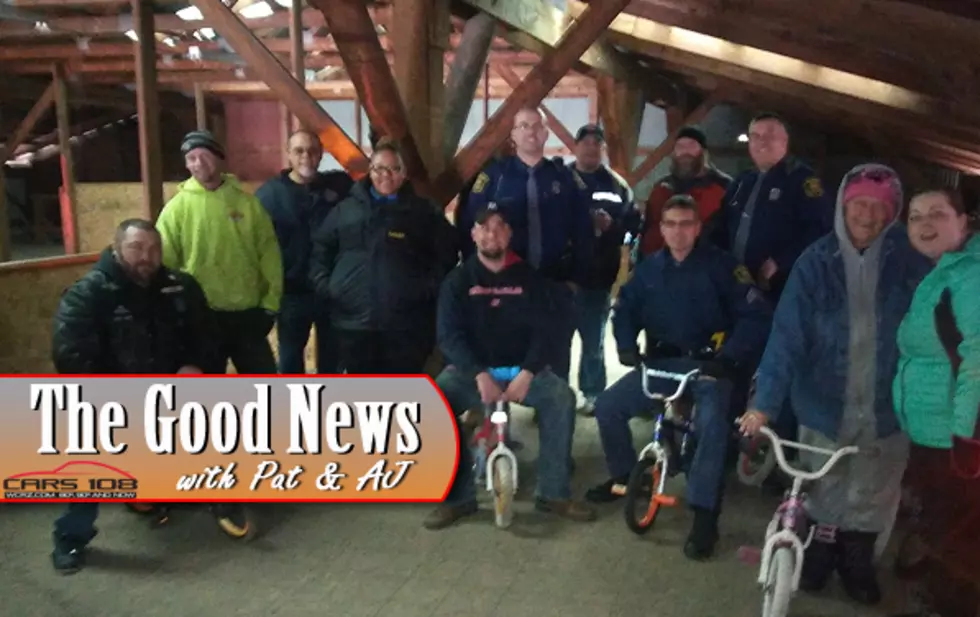 Flint Diner Collecting Bikes for 6th Annual Giveaway – The Good News
Krystal Jo's Diner 3616 Fenton Road via Facebook
Tony Tucker is hard at work already, even with the crazy weather we've been having.
I saw Tony a couple of weeks ago at The Complete Runner when Ashley Seymour was awarded her ElliptiGO and we talked about his annual bike drive, which he started six years ago with just 25 bikes. It's grown significantly, to say the least - they gave away 2,000 bikes last year.
Tony repairs the bikes himself and they are given to kids in the community in June. Yesterday, the Michigan State Police Flint unit helped to move 200 bikes to a storage facility.
If you have a bike to donate to Tony (new or used), you can drop it off at Krystal Jo's Diner Monday-Saturday from 8 AM-4 PM.
Love this event, love what Tony does for everybody!