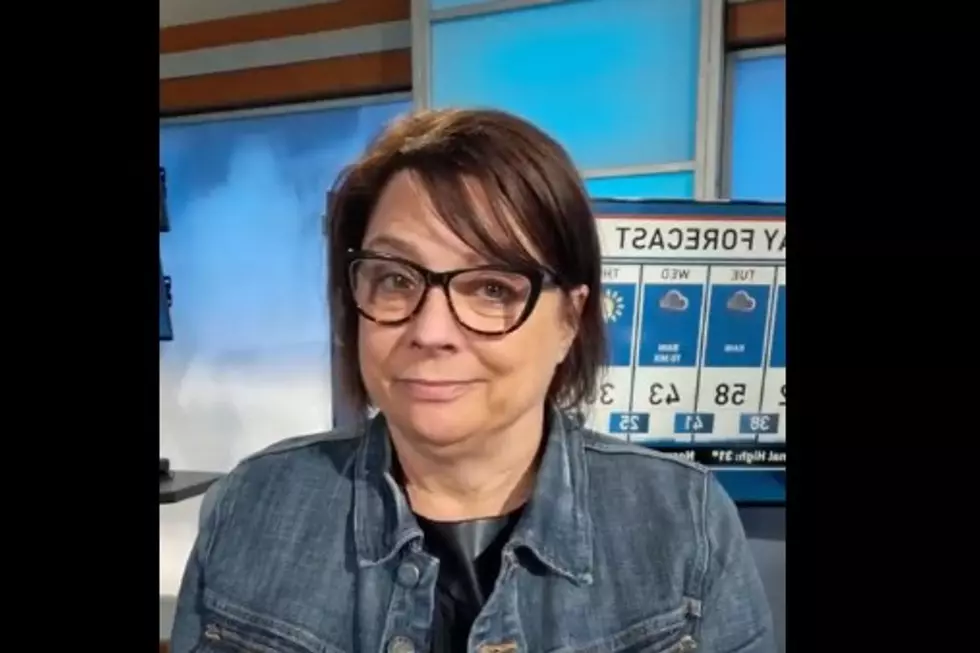 Popular Broadcaster Leslie Toldo Bids Final Farewell to Mid-Michigan TV Viewers
Leslie Toldo via Facebook
* * UPDATE * * January 4, 2023 * *
We finally know what Leslie Toldo's next career move is. She posted on her personal Facebook page that she has joined the marketing department at Flint's McLaren Regional Medical Center.
Congratulations, Leslie.
After more than three decades as a broadcaster, Leslie Toldo is leaving Mid-Michigan TV and has offered a heartfelt goodbye to viewers.
SEE ALSO:  Former Flint TV Anchor Jason Carr Fired From Detroit's WDIV-TV
The popular broadcaster, who has more than 16,000 followers on social media made the announcement last week on Facebook that today (Jan 2) would be her last day on the air at WEYI-TV (NBC-25) and WSMH-TV (Fox 66).
Long, Rich History of Reporting in Mid-Michigan
You may remember Toldo as Leslie LoBue when she landed in the area as a Meteorologist and medical reporter at Flint's WJRT-TV (ABC-12) in July of 2004.
She changed her on-air name to Leslie Toldo after getting married and left the ABC affiliate unceremoniously after nearly 10 years in May of 2014. She joined WEYI-TV and WSMH-TV (now collectively known as Mid-Michigan Now) about a year later and is a frequent contributor to 'My City' magazine.
Toldo has also worked at television stations in Detroit, Jackson, Mississippi, and Casper, Wyoming, according to her LinkedIn page. If you've followed her on social media, you are likely aware that she's an animal lover as well as a wedding and funeral officiant.
Where is Leslie Toldo Going Next?
As of this publication, the journalist has not yet announced what she'll be doing in the future, but indicates on Facebook that she'll be staying in the area, saying she "will continue to work, play, and contribute here."
We reached out to Toldo, and when queried by co-anchor Mike Woolfolk during her last newscast this morning (Jan 2), she remained tight-lipped about her next career move.
In the video below, Toldo hints that we'll soon know what she's up to quipping, "I'll be making an announcement this week about where I'm going and what I'm doing and all that junk."
Stay tuned.

Flint + Saginaw's Most-Popular TV Anchors - Where Are They Now?
A lot of highly talented people have sat behind the anchor desks at the area's TV stations.
We're taking a look at some of the area's most popular news, weather, and sports anchors who have visited our homes electronically and then moved on.
Meet the Flint Area Folks Who've Competed for Real Money on TV Game Shows
Jeopardy, Wheel, Millionaire, you name it, Flint-area folks have been on it.
Over the last several decades, we've seen lots of people from our area competing for and sometimes even winning big money.
Our list includes a former Grand Blanc resident whose Jeopardy strategy is still used today and is reputed to be a maneuver that Alex Trebek hated.
And we even have one gentleman from Flint who's considered a game show expert, appearing on five different shows over the years.
Check Out This Charming Corktown Home Built for the Detroit Tigers' First Owner
This charming old home in Detroit's historic Corktown neighborhood was built in the late 1800s by James Burns. Burns was the first owner of the Detroit Tigers, owning the ball club from 1901 to 1902.