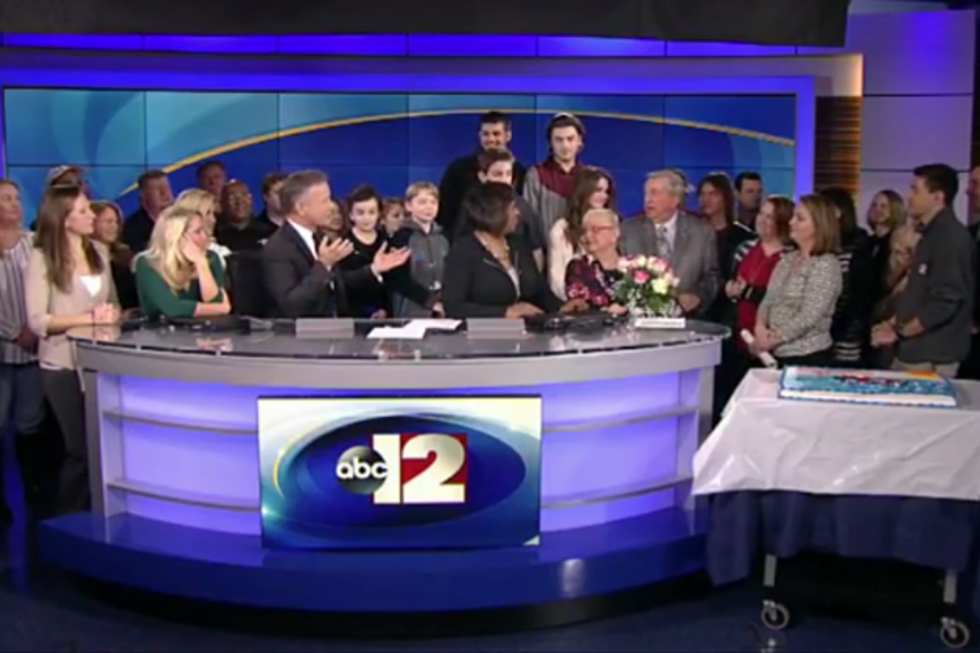 WJRT Pays Tribute to John McMurray in Touching Final Broadcast [VIDEO]
WJRT
After nearly five decades on the air, John McMurray is saying goodbye to getting up in the middle of the night, and retiring from ABC-12.
The WJRT crew and McMurray's family gathered during ABC-12's noon newscast Friday (4/1) to bid farewell to the man who has been forecasting the weather for all these years.
Former WJRT staffers Karen Gatlin and Ed Phelps made appearances during the tribute, McMurray's daughters Marjorie and Judith shared memories of their dad's career, and even one of his grandsons chimed in, noting that he loves hearing his grandfather's voice in the morning, especially when there's the possibility of school closings!
On a personal note, my first interaction with John came when I was just 19 years old, and beginning my broadcast career at a radio station in Saginaw. I didn't have a clue what I was doing, and was charged with recording McMurray's forecasts for the day. I kept screwing it up, probably broadcasting our entire conversation over the music that was on the air. If John was exasperated (which he probably was), he never let it show, and patiently cut and re-cut his weather breaks until we got it right.
Please join us as we wish John all the best in his retirement!