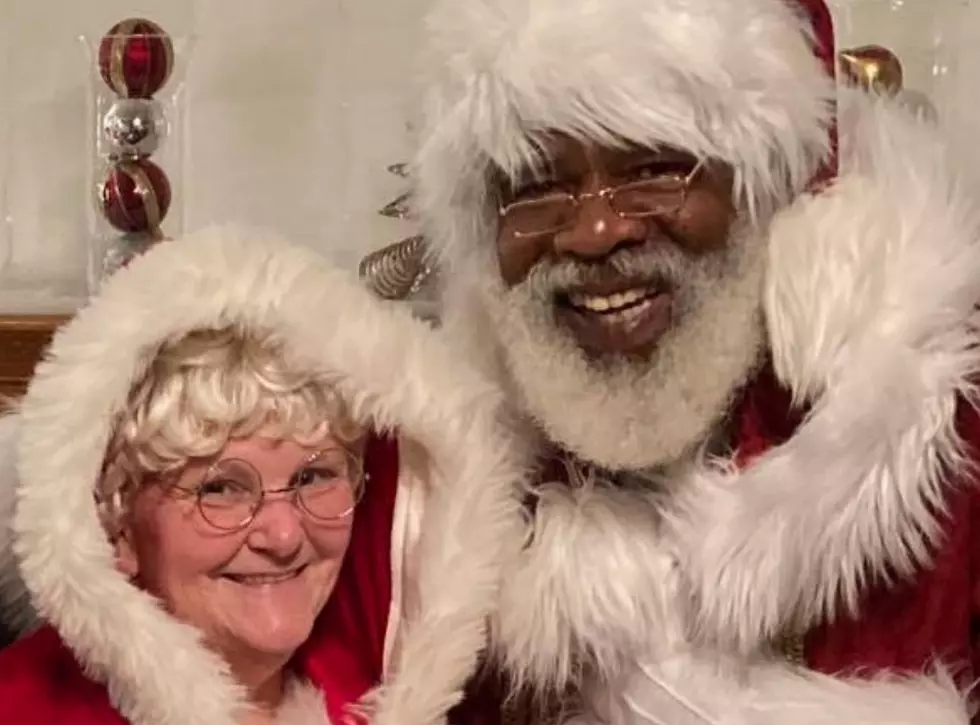 Michigan Couple Doing Mobile Santa Visits for Christmas This Year
courtesy of Kelly Mitchell
"With everything going on in the world today, we just want to bring joy into the hearts of children."
One of my friends shared this on social media yesterday and I thought that it was SUCH a great idea that I had to share it - a Michigan couple is offering mobile Santa visits.
Kelly Mitchell and her husband, "Santa Nate," live in Redford, just outside of Detroit. Kelly is from Burton originally and her husband is a native of Detroit. Nate attended the Charles W. Howard Santa Claus School in Midland this past October to learn how to be a Santa; they learned that "Santa doesn't enter through the chimney; he enters through the heart."
Obviously, with COVID-19, Santa visits are not the same this year, but according to Kelly, they wanted to "make the best of it" and "bring joy into the hearts of children." So, they started walking around downtown Detroit as Mr. and Mrs. Claus, taking socially-distant pictures with kids.
They also stopped and helped to ring the bell for the Salvation Army, where, as Kelly told us, kids started to ask questions. "Santa, where have you been this year?"
Now, they've started to do mobile visits. Yes, they'll come to your house.
Are you looking for a Santa that will come to you this year because of Covid? I have the Santa for you. You can take pictures outside with social distancing, Santa can be on the porch looking in, there are many ideas. Don't let your child miss Santa and pictures. Email santaclausnp2020@gmail.com for pricing. We also have a Mrs Claus or an elf at no additional charge.
Enter your number to get our free mobile app
TOP 10: The best holiday TV specials of all time, ranked