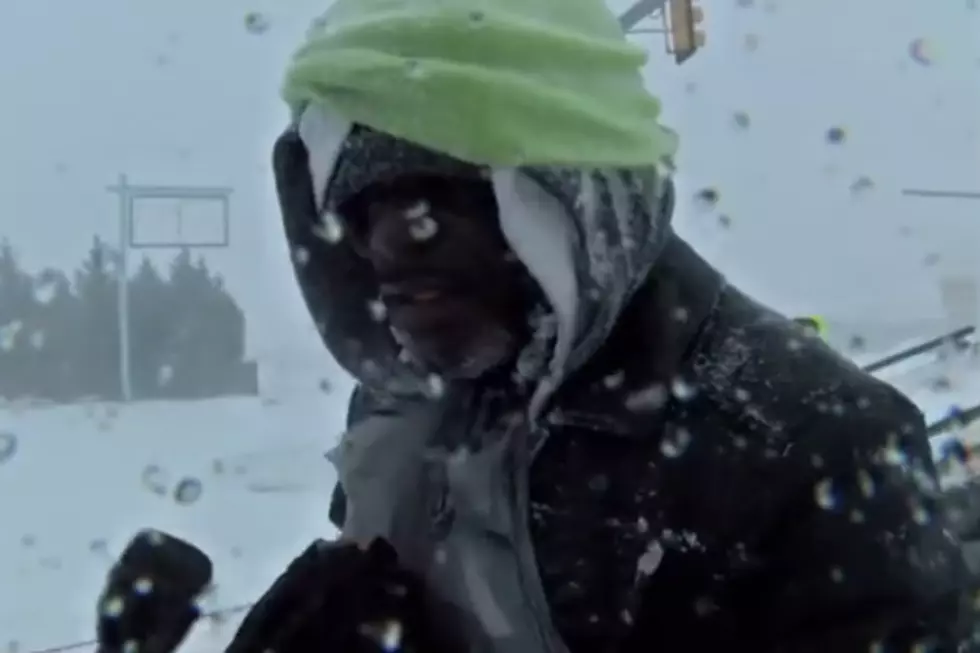 Homeless Man Helps Dig Stranded Motorists out of Blizzard [VIDEO]
Ashley Monfort NBC12 via Facebook
We definitely dodged a bullet when we missed that nasty blizzard that slammed the east coast over the weekend. Officials warned everybody to stay home and off the roads. Schools and government offices were closed, along with most businesses.
There were those that decided to venture out in the white fluffy mess, and many who did got stuck. But in the middle of all the chaos that spanned several states is a touching story.
A man named Curtis helped free several motorists who had gotten stuck on Virginia's Midlothian Turnpike. Most of the people he helped had no idea that he was homeless. Curtis just wanted to give back for all those people who had given to him! This is humanity at its finest! Ashley Monfort from NBC12 posted this brief interview with Curtis to Facebook.
HOMELESS MAN HELPS STRANDED DRIVERSWe saw many good Samaritans today helping stranded drivers on Midlothian Turnpike. But Curtis has a special place in my heart. He's in the first clip wearing the neon hat. We started talking to him where he told me he's actually HOMELESS and was staying between two buildings. When he saw drivers who were stuck, he would come over to help. AND he flagged down the tow truck to help these stranded drivers.He says many people said thank you but had no idea he doesn't have a home. GOD BLESS YOU Curtis.(PS...we gave him some coffee, warm food and some money so he could make his way to the shelter. I told him over and over again to make sure he heads that way before nightfall).*****EDIT******PPS...So many of you have asked to help and I'm touched by your kindness. But unfortunately I didn't exchange information with Curtis. I was distracted by the snowy conditions and just getting him something warm to eat...I didn't get his information. But if I see him again I'll do a follow up. #RVAsnow #GoodSamaritan #positivenewsstory

Posted by Ashley Monfort NBC12 on Saturday, January 23, 2016