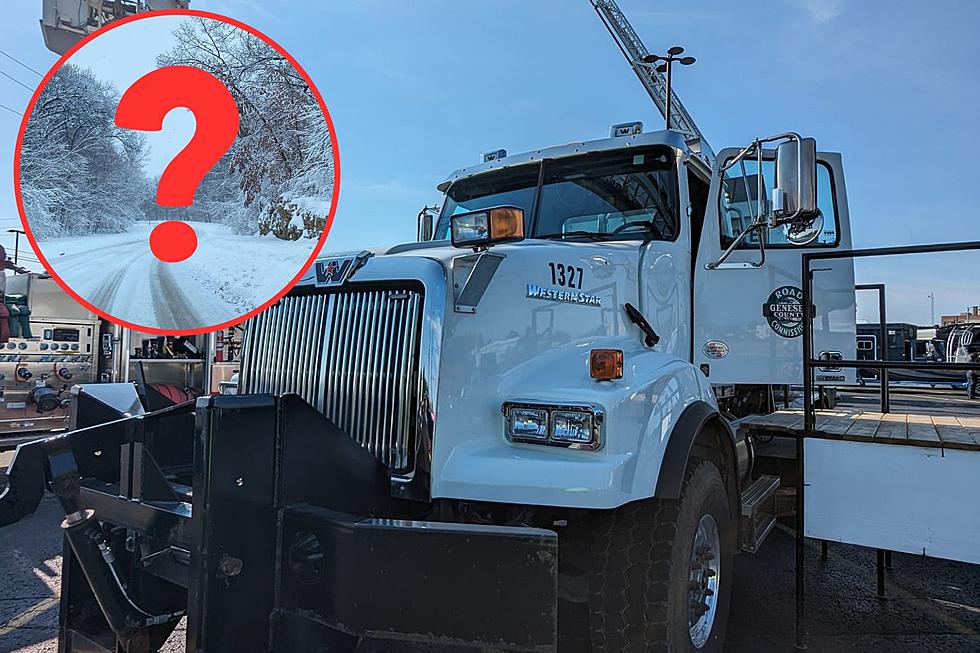 Do You Know How Genesee County Road Commission Picks Which Roads to Plow First?
Credit: GCRC Facebook, Canva
Flint and Genesee County's first slippery road situation of the season has happened. It's official, winter is coming.
See Also: New Birch Run, MI restaurant sure to please steak & seafood fans.
How does Genesee County Road Commission choose which roads get plowed first?
According to Genesee County Road Commission communication, "roads are cleared based on the level of traffic volume."
State Highways are first priority. Think M-54 or Dort Highway running from north to south in Genesee County, M-15 in Davison & Otisville, M-57 in Forest & Vienna Townships, M-21 in Flint, Flint Township... you get the idea.
Primary Roads are second priority. For instance, Hill Road in Grand Blanc, Flint Township or Pierson Road through Flint & Flushing.
Local Roads are third on the list. Think roads that don't run through multiple cities or connect multiple counties, but not subdivisions.
Subdivisions are handled last. Everything else needs to be passable before GCRC will even consider plowing subdivisions. While that annoys plenty of people -- imagine all subdivisions were finished, but you couldn't get anywhere else on the "main roads."
How many snowplows does Genesee County Michigan have in its fleet?
Believe it or not, 60 plow trucks make up the Genesee County Road Commission fleet. All are ready to go. Salt Barns are stocked, too.
Do you really have to move your car or risk getting plowed in?
Yes. They don't have time to knock on doors to ask politely. So, plan ahead and move off the street or plan to shovel.
Of course, they can't keep the snow from filling in your perfectly cleared drive-away while they're plowing either.
Remembering the Grand Opening of AutoWorld in Flint, Michigan
A short-lived Six Flags theme park, AutoWorld was supposed to be a tourist destination in Flint. Sadly, after several starts and stops, AutoWorld was imploded in early 1997. The land is now owned by University of Michigan-Flint and is home to the William S White Building.
Gallery Credit: Nate Reed
Michael Moore's Former Home on Torch Lake
Take a look inside one of Michael Moore's former Michigan homes, selling recently for just over $4.3 million.
Gallery Credit: George McIntyre
Best Restaurant Soups Around Flint and Genesee County Michigan
18 of the Best Restaurant Soups to Comfort Flint Area Folks Now
Gallery Credit: Nate Reed