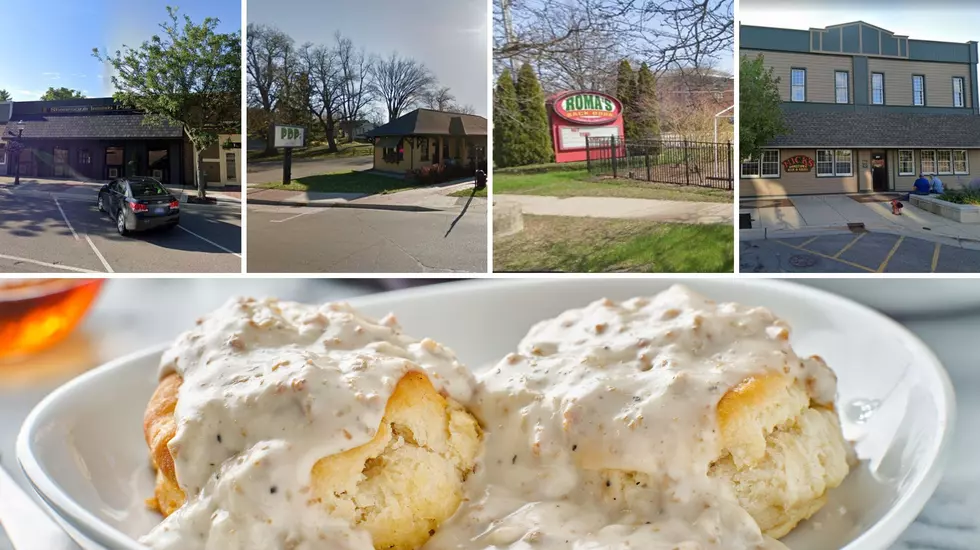 Good Eats: Savor The Flavors At These 12 Shiawassee County Spots
Credit: Google Street View, TS Media Center, Canva
Driving through Shiawassee County on I-69, M-53, M-21 or M-71 be sure to treat yourself to breakfast, lunch or dinner at amazing restaurants. Some have been serving their communities for decades -- run by generations of family -- or newcomers offering modern takes on dishes we all know and love.
Where are the best restaurants in Shiawassee County, Michigan?
Whether you're in the county seat of Owosso driving through on M-21 or M-53 or a little further south on I-69 - there's a restaurant, bar or grill with just the food you're craving. Think legendary Italian food... the best olive burgers or a breakfast burrito more than 200 people have reviewed as "the best" hands down. Craving steak or prime rib, youll find it at more than one of these places... Maybe you need a place to watch the game? You'll find it in Shiawassee County.
You May Also Like: An Open Letter To WaWa Gas Stations & Cafe's... Please Open In Mid-Michigan
Which bars and restaurants are the best to try or take friends in Shiawassee County, MI?
The list of eateries and taverns, below, could be your new, must-try bucket list. Challenge your friends and family to try each of these spots around Shiawassee County over the course of a year or couple of months. A few tips before you get in the car:
Check out the menus ahead of time.
Bring the people in your life that never think there's anything to do or new to try.
Ask the server or owner for the dish they're known for or the most popular new item.
Make a note of the spots you love and tell everyone you know--tag the spot on social media.
Shiawassee County's Best Restaurants
Try these restaurants, bars, diners and grills around Shiawassee County. You'll love the food and atmosphere every single time.
20+ Good Eats: Genesee County, MI Restaurant Bucket List
Best Bars and Restaurants In Genesee County, MI
10+ Good Eats: Lapeer County, MI Dining Bucket List
Great restaurants and bars to try in Lapeer County with friends and family.
Best Liver and Onions Restaurants in Greater Flint, MI Area
Best Liver and Onions Restaurants Around Genesee, Shiawassee, Saginaw and Lapeer Counties, MI
See Inside: Flint's Farmers' Market
See views and businesses from inside the flint farmers' market