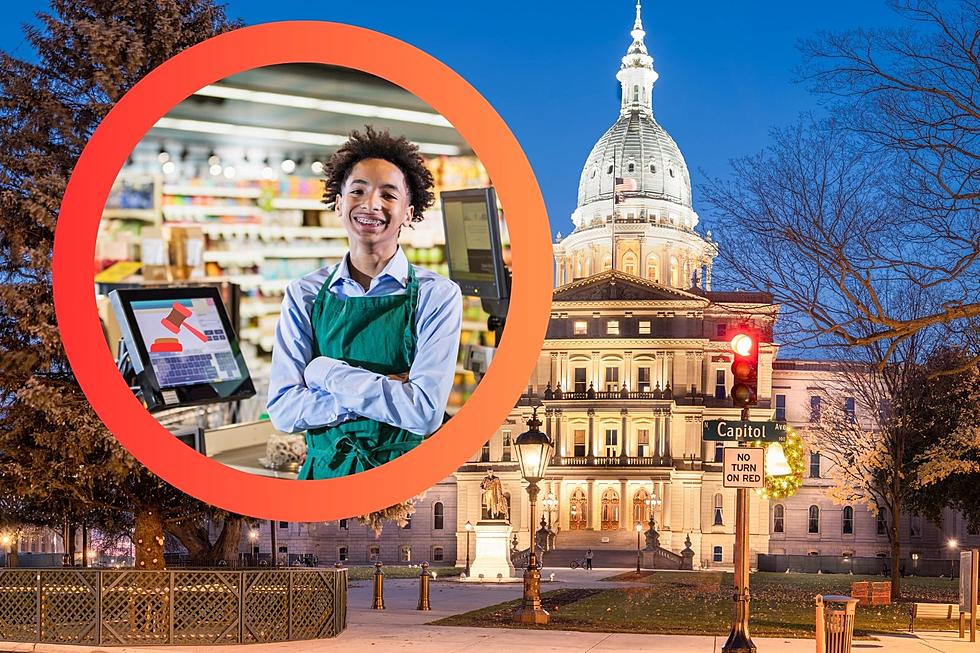 How Young is Too Young to Legally Work in Michigan?
Credit: Canva
Given the shortage of workers in any business sector around Michigan, it may not be surprising child labor laws are violated more often.
The frequency of violations in Michigan has jumped enough that lawmakers are proposing tougher fines.
See Also: Did you know Michigan's Capitol used to be in another city? The reason it moved is surprising.
What is the fine for violating child labor laws in Michigan?
Currently the Michigan Department of Labor issues a fine up to $500 and/or a year in jail. The proposed increase in fines would be:
$5,000 first offense by the business
$25,000 for a second offense,
$50,000 for a third (and beyond).
Additional charges would start at misdemeanor and increase to felony with multiple violations.
Why the harsher penalties?
Recently a 17-year-old lost his hand in a West Michigan food processing plant meat grinder. Crains Detroit Business notes, other underage workers were found there, too.
Violations have increased almost 70% around the country since 2018 according to a USA Today report.
What's the legal age minors can work in Michigan?
Depending on the age of the child, they're allowed to work varying hours and restricted to certain types of jobs.
Any minor under the age of 18 must have a work permit.
Minors are not allowed to work during the school day.
14- and 15-year-olds can work no more than 48 combined school and work hours per week
14 and 15-year-olds can only work between the hours of 7am-9pm
16- and 17-year-olds can only work 24 hours per week while school is in session (up to 48 per week without school).
16– and 17-year-olds may

not work before 6:00am or after 10:30pm Sun-Thurs.
work until 11:30pm on Fri & Sat when school is in session.
work until 11:30pm 7 days per week when school is not in session.
The State of Michigan has many other guidelines for employing minors. It's a good idea for parents and employers to review the laws, thoroughly.
10 Michigan Cities With The Highest Divorce Rate
Gallery Credit: TSM Lab
Check Out 21 Now-Defunct Stores We All Miss Going to in Michigan
With the holiday shopping season right around the corner, let's take a minute to remember all the stores that we used to go to that are no longer in business.
Michigan Deer Season: Car v Deer, Which Kill More in Your County?
Between hunters and car-deer collisions, which one is responsible for thinning the herd more in your Michigan county? Using the
Michigan Department of Natural Resources
deer license sales from all seasons and crash data from
MichiganTrafficCrashFacts.org
, let's take a county-by-county look as we count down to the one with the most deer-involved crashes and compare that to the amount killed by hunters.
Gallery Credit: Scott Clow