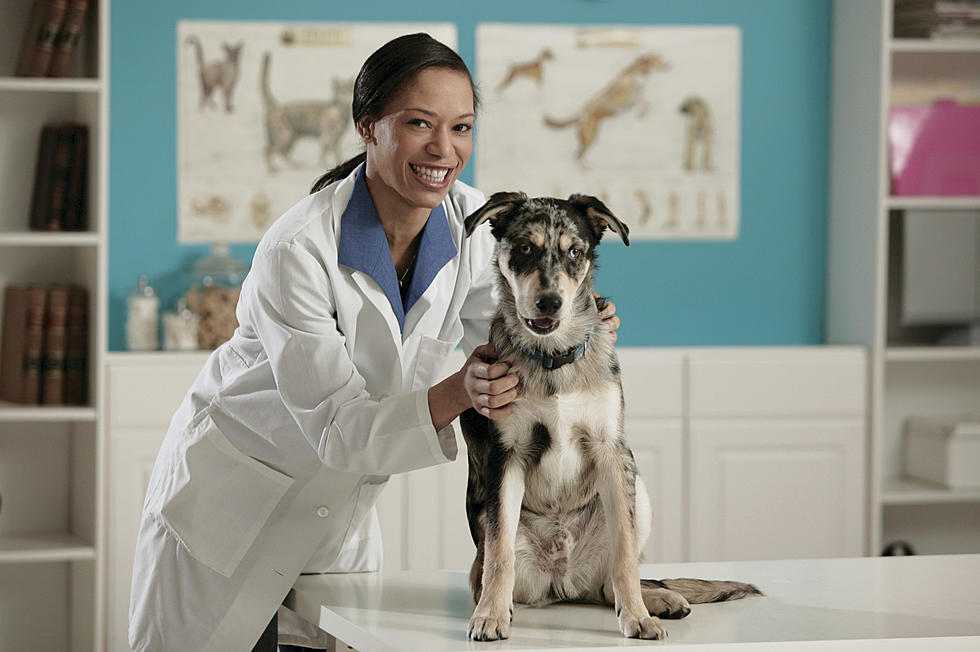 Dog Owners Be Aware, Kennel Cough Is On The Rise In Genesee County
Comstock
Canine Influenza, or Kennel Cough, is spreading quickly throughout Mid-Michigan right now according to a local veterinarian.
The official name is Canine Infectious Respiratory Disease Complex (CIRDC), but most of us know it as Kennel Cough. It's not a rare condition at all, and is fairly preventable, but still very contagious. The warning is coming from a local veterinarian at Pierson Pet Hospital in Davison. It's not unusual to see a spike of kennel cough around this time of year, but cases are spreading faster than usual.
The best way to avoid your dog picking up a case of kennel cough is to get them vaccinated with the Bordetella shot. It doesn't protect 100%, but combining the vaccine with keeping distance from infected dogs is extremely effective. You can read more about ways to keep your dog safe here.
I spoke with Lyn from the Humane Society of Genesee County about the rising numbers in Genesee County. She said that they have not had any cases yet, but kennel cough is extremely contagious, and it does not take much to spread.
Most people associate the spread of kennel cough with boarders, vets, or shelters but there are many more common risks for your dogs. Lyn mentioned that the rise in dog parks popularity can help to spread the virus.
Find Your Next Furrever Friend With Cars 108 Tuesday Tails
The best thing you can do if your dog develops kennel cough is to keep your dog away from other dogs for a week or so. Most of the symptoms will resolve themselves in that time, but if they do not for some reason, you should contact your vet.
LOOK: Here Are 30 Foods That Are Poisonous to Dogs
To prepare yourself for a potential incident, always keep your vet's phone number handy, along with an after-hours clinic you can call in an emergency. The ASPCA Animal Poison Control Center also has a hotline you can call at (888) 426-4435 for advice.
Even with all of these resources, however, the best cure for food poisoning is preventing it in the first place. To give you an idea of what human foods can be dangerous, Stacker has put together a slideshow of 30 common foods to avoid. Take a look to see if there are any that surprise you.
RANKED: Here Are the 63 Smartest Dog Breeds
Does your loyal pup's breed make the list? Read on to see if you'll be bragging to the neighbors about your dog's intellectual prowess the next time you take your fur baby out for a walk. Don't worry: Even if your dog's breed doesn't land on the list, that doesn't mean he's not a good boy--some traits simply can't be measured.