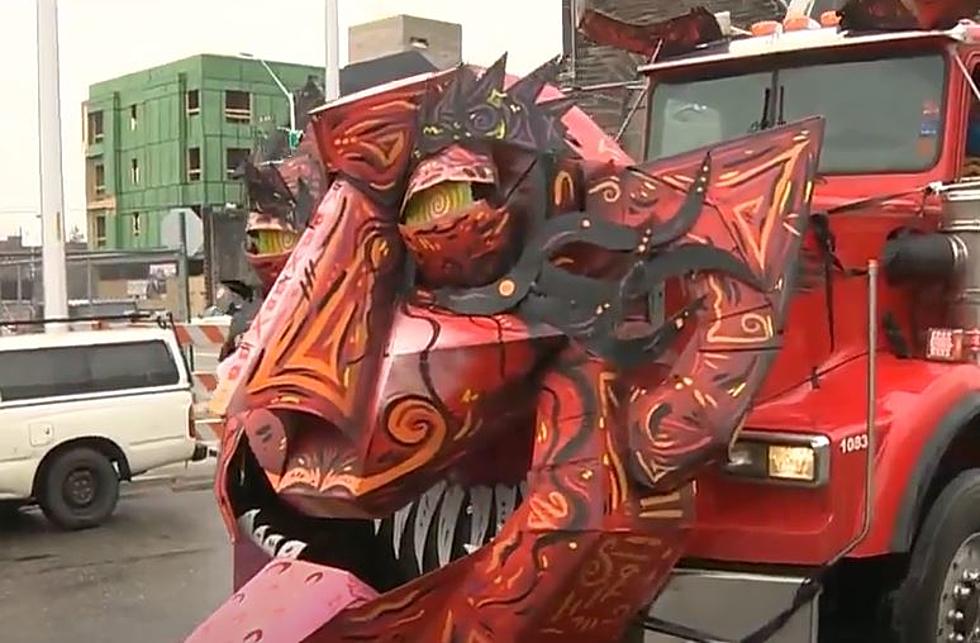 Detroit Parade Will Banish the 'Demon of the Strait' This Weekend
Nain Rouge via WDIV
The Marche du Nain Rouge returns to Detroit this weekend.
Coming up this weekend and parade called "Marche du Nain Rouge" will take place in Detroit. The costumed community parade takes place each year and is meant to chase the Nain Rouge creature out of the city.
What is the Nain Rouge?
The Nain Rouge is French for "red dwarf" and is also known as the "Demon of the Strait." The Nain Rouge has a legendary history within Detroit and is said that Nain Rouge's appearance will foreshadow terrible events for the city.
The Nain Rouge legend dates back to the early French settlement of Detroit. Read more about the legend here. 
When and where is the Marche du Nain Rouge?
The Marche du Nain Rouge is set to take place on Sunday, March 20th, 2022 in Detroit. Parade participants can begin gathering at the corner of Canfield and Second, next to Traffic Jam & Snug. The parade will start at 1 pm and make its way down to the Masonic Temple.
The parade will be filled with human-powered floats, music, and themed costumes to trick the harbinger of doom out of the city. The parade is free to join and all are invited. After the parade, there is the banishment of Nain Rouge through the destruction of an effigy and a party in Cass Park.
The Marche du Nain Rouge also draws protestors.
The parade to banish Nain Rouge from Detroit is also met with opposition from organizations such as "The Friends of the Nain Rouge" and "We Are Nain Rouge." Get more details on that here. 
Source: Marche du Nain Rouge
Check Out These 17 Michigan Pizza Reviews From Barstool's Dave Portnoy
Dave Portnoy of Barstool Sports has visited these Michigan restaurants for his One Bite with Davey Pageviews pizza reviews. "One bite, everybody knows the rules."