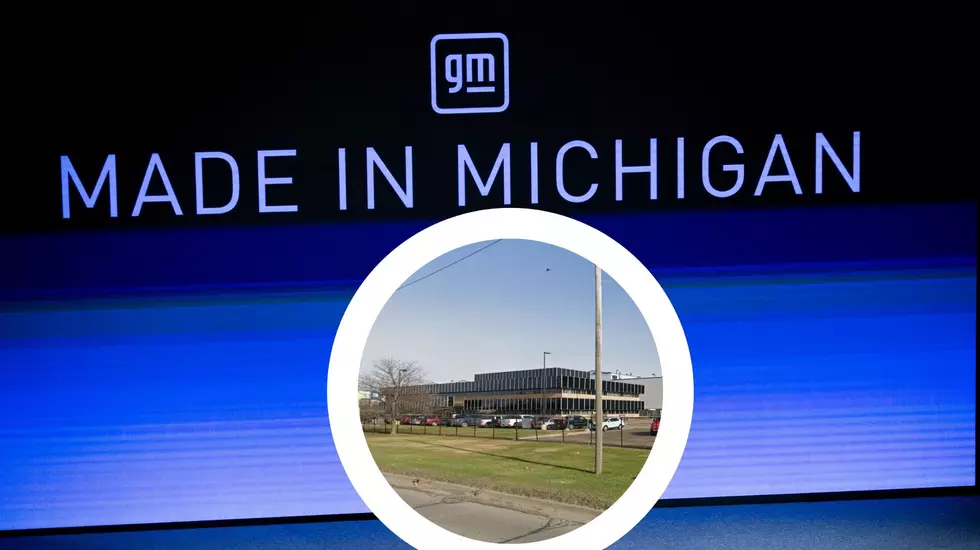 Today's Positive GM News For Flint: $1B For New Engines To Build
Credit: Getty, Google Street View, TSM, Canva
GM has been teasing a "positive plant manufacturing announcement" for Flint, MI all week. We've got that information and a look at test vehicles from the 'Big Three' American Automakers driving around Michigan's U.P.
You May Also Like: Bristol Road, Burton, Finally Being Reconstructed in 2022-2023
What is the big General Motors news in Flint, MI?
GM has announced an approximate $1 billion dollar investment in facilities at Flint Engine Operations and three others. Their plans include facility upgrades to make sixth generation small block V-8 engines used in the Chevy Camaro, light pick-ups and SUVs. They are not discussing new jobs, rather job retention. Michigan elected officials Lieutenant Governor Garlin Gilchrist and Congressman Dan Kildee were on hand for the major announcement, too., according to Detroit Free Press.
What has been bulit at Flint Engine Operations formerly Flint Engine South?
The plant opened in 2002, replacing Flint North engine operations. It started producing small four-cylinder engines (or "Fam Zero") plus, "GM High Features engines" according to wikipedia.
Most recent vehicles produced since 2022:
Chevrolet Malibu
Chevrolet Silverado
Cheverolet Tahoe
GMC Sierra
GMC Yukon
In addition to small gas engines, they also produce diesel engines, too.
How big is the current GM Flint Engine Plant?
Flint Engine Operations, formerly Flint Engine South, has appx 1.17 million square feet. For comparison's sake, that's just slightly smaller than all of the square footage at Genesee Valley Center at Miller & Linden Roads in Flint Township.
2023 Genesee County Round-About & Road Construction
This latest announcement from GM is great news for people looking for higher paying full-time jobs with benefits.
Michigan continues to be a proving or test ground for American auto manufacturers.
Take a look at the latest vehicles being tested (from various manufacturers) around Michigan's Upper Peninsula:
Check Out These New Cars Currently Being Tested In The U.P.
It's winter test time! These new test cars were recently spotted in downtown Sault Ste. Marie.
What Did Michigan's License Plates Look Like The Year You Were Born?
Michigan is home to so much motor vehicle history. Let's take a look back in time to see some of the cool and interesting Michigan license plates of the past.
Old Cars Sunk at Bottom of Detroit River