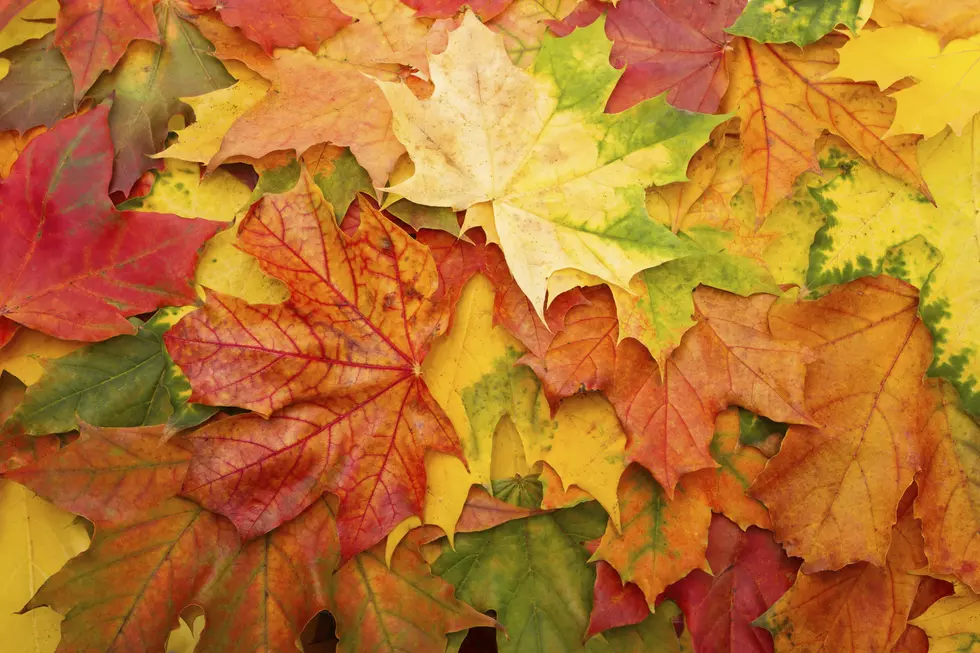 The 5 Types of Women During Fall In Michigan
Milous
Every year we're "surprised" by how quickly the fall season happens (mainly because we long for more summer and know winter is six months long).  The change of season makes Michigan women immediately "pick a side."  One of four sides to be exact.  Now, this isn't a sexist article--this is what I observe with every lady among my friends and family.  Every. Single. Year!
So, which side best describes you best?
#1 Pumpkin Spice Princess!
The Pumpkin Spice Princess loves everything Pumpkin Spice flavor.  She doesn't care if it's pumpkin spice pasta like Rachael Ray makes or Pumpkin Spice Kale Chips (sounds gross to me, but they're real).  You'll find the Pumpkin Spice Princess feverishly waiting for a special code from any Flint Area Starbucks to unlock the first PSL of the season at as many locations as possible.
#2 "It's Finally Halloween" Hannah
Halloween Hannah has had the family themed costume chosen since school let out for summer break.  The costume are hand-made.  You might have seen her at Joann's Fabric & Crafts at Courtland Center Mall in Burton as early as March -- must make sure every bolt of fabric matches perfectly!  On social media, she's your go-to source to know the time & place any Halloween USA store is opening in Genesee County!
#3 Christmas Karen
Christmas Karen is similar to an everyday Karen -- She's going to report something with good intentions and it's only going to annoy people.  For example:  Christmas Karen will be seen at Target in Fenton, Meijer on Hill Road or Wal-Mart on N Linden Road in Clio.  She's having a great shopping trip until happening upon the Trim-A-Tree, Holiday Department.  Then, all hell breaks loose.  There's an immediate post to Instagram, Facebook, Tik Tok, Twitter and probably an old MySpace page for good measure.  Here, she means well... it's a "brace yourself" warning of sorts for friends, family and the general public... not realizing this happens at the same time.  Every. Single. Year. Until Black Friday you can expect to hear the "shock & awe" story and "it's too damn early for this" and "taking the whole meaning away from Christmas" at every opportunity.
Pro-Tip 1: Snooze her social media for 30 days and don't make eye-contact.  It'll save you 20 minutes at every encounter.
Pro-Tip 2: If you are trapped in the conversation, divert her attention by asking if she has watched the movie "A Christmas Karen."  (I'm not joking, IMDB has it listed) This will divert her attention and you can fake an incoming call.
#4 Autumnal Ashley
Autumnal Ashley is easy-going when it comes to fall.  She goes with the flow for the change of season.  Everything happens at the time it should.  First PSL when she gets around to it.  Fall clothing in the closets when it's time. Halloween Costumes ready to go as the kids are getting excited... Then Thanksgiving Dinner and the family tradition of the tree going up that night.  No muss no fuss!  Autumnal Ashley is the antidote to Christmas Karen.
#5 Jingle Bell Jaime
Jingle Bell Jaime took a few minutes to observe the changing color of the leaves, even displayed a couple of gourds around the house and the kids enjoyed trick-or-treating.  Well, every year my sister... I mean, Jingle Bell Jaime, gets the kids in from Trick-or-Treating and proceeds to TURN ON the Christmas lights immediately.  Notice, I didn't say put up the tree and decorate!  The mini-trees have been up and decorated in the kids' rooms since September 1st. The family tree in the living room is always up two nights before Halloween (she used to do it much earlier, but my brother-in-law couldn't take it anymore -- 4 kids + 5 dogs is a lot to keep a tree upright).  So why the pouting?!  Because she's taking heat from everyone in the family for going too soon!  Without fail she'll text pics of the tree by 10pm Halloween night...  Confession: I'm a Jingle Bell Jaime, too... I can't wait to put up the tree and leave it up until the end of January.  Don't worry -- I can give thanks with Christmas lights everywhere, too.
Check these galleries from all around Michigan!
More Vintage Detroit: 1890s-1960s
Live Your Best Life In Unique Lake Fenton Home
Crews Begin Demolition of Farmer Jack Building in Grand Blanc
Progress is being made on the Grand Blanc Marketplace as the old Farmer Jack is currently being demolished.