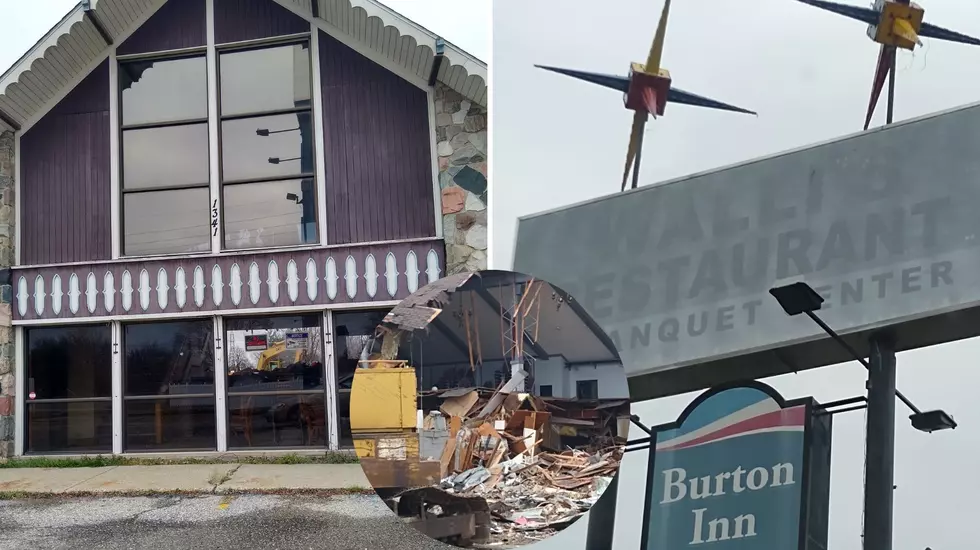 Sadness: Stars & Structure of Popular Flint Area Business Come Down
Photo Credit: Caren Arien/TSM/Canva
Another iconic building's life comes to an end. We'll add this to our list of places we miss around Flint & Genesee County, Michigan. The end of the Walli's Restaurant & Banquet Center (and one point, lodge) happened several years ago. Now, the last physical memories of its former success are being demolished.
What happened to Walli's Restaurant and Banquet Centers in Burton and Mt. Morris Township, Michigan?
Arne Walli started several businesses leading up to the expansion of the restaurant & banquet centers. There was Richardson Root Beer Stand in Genesee Township. Over time, there would be a supper club, Walli's East started in the early 1970s (Lapeer Road and Center Road in Burton, MI) and Walli's West started in the early 1960s (West Pierson Road in Mount Morris Township). Those were eventually expanded to include lodging and even a laundromat in addition to the quality dining.
What else did the Walli family own and operate around Flint, MI?
The hotels were added as Mr. Walli wanted to serve travelers. Laundromats (for convenience) fit that bill, too. The Super 8 at Walli's East was owned by the family, the hotel at Walli's West and even the former Wyngate Hotel at I-475 & Hill Road.
5 Flint Area Businesses We Miss
Who owned Walli's Restaurant & Banquet Centers and Hotels in Michigan?
According to an MLive interview with the family, upon Arne Walli's passing, he remained very involved in the community and the businesses for a very long time. The family shared their story Walli's service to his country, moving from the Upper Peninsula to Chicago and eventually finding the love of his life in Flint, MI. In fact, his late wife Frances supplied the recipes for all of the restaurants.
Here's a celebratory 60-year anniversary commercial for Walli's Family Restaurant.
What was in the old Walli's East Restaurant after it closed?
The "Burton Inn" was on the sign outside along with Firkin' and Fox...and eventually The Fox. Following the pandemic there was no coming back after the impact on the local economy.
We thank the Walli family for decades of memories, great food & drink and hospitality.
These Michigan Restaurants Have All Sadly Closed Since Appearing on National TV
You'd think an appearance on a national TV show like Diners, Drive-Ins, and Dives or Restaurant: Impossible would guarantee success for a restaurant.
That hasn't been the case for these six restaurants, all of which have closed after being featured on national television.
See What the Dort Mall in Flint Looks Like Today. Empty
The Dort Mall in Flint is looking pretty empty and almost abandoned nowadays. Check out how it looks and what is still inside here.
Courtland Center Mall in Burton Looks Like a Ghost Town Movie Set
Malls in America seem like they are dying a slow death and Courtland Center in Burton, MI is no exception. See what's left inside the mall here.
The Genesee Valley Mall in 2022. Have You Seen It Lately? [PICS]
The Genesee Valley Center in Flint, MI has gone through some rough times lately. If you haven't been in there in a while, see what it looks like not in the pics below.