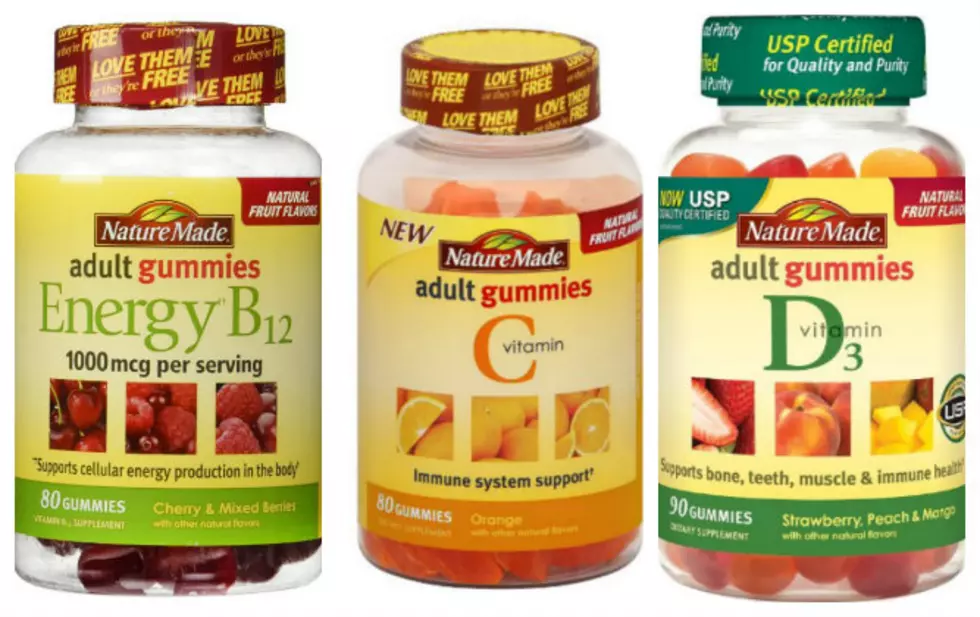 Nature Made Vitamins Recalled due to Staph Bacteria Concerns [VIDEO]
Pharmapacks via Amazon.com
A number of Nature Made products have been recalled because they could be contaminated with Staph bacteria or Salmonella.
The recall includes three types of Nature Made gummy vitamins for adults. The products that may have been contaminated are being removed from store shelves.
The recalled products and lot numbers are:
Nature Made Adult Gummies Multi vitamins, 1196071, 1196066 and 1205052;
Nature Made Adult Gummies Multi + Omega-3, 1173600;
Nature Made Adult Gummies Multi for Her plus Omega-3s, 1196048 and 1196050;
Nature Made Super B Complex w/C  Folic Acid Tablets, 1204735, 1173146, 1173779, 1204001 and 1170987;
If you have any of these products, they should not be consumed. You can return them to the store you purchased them from for a full refund.