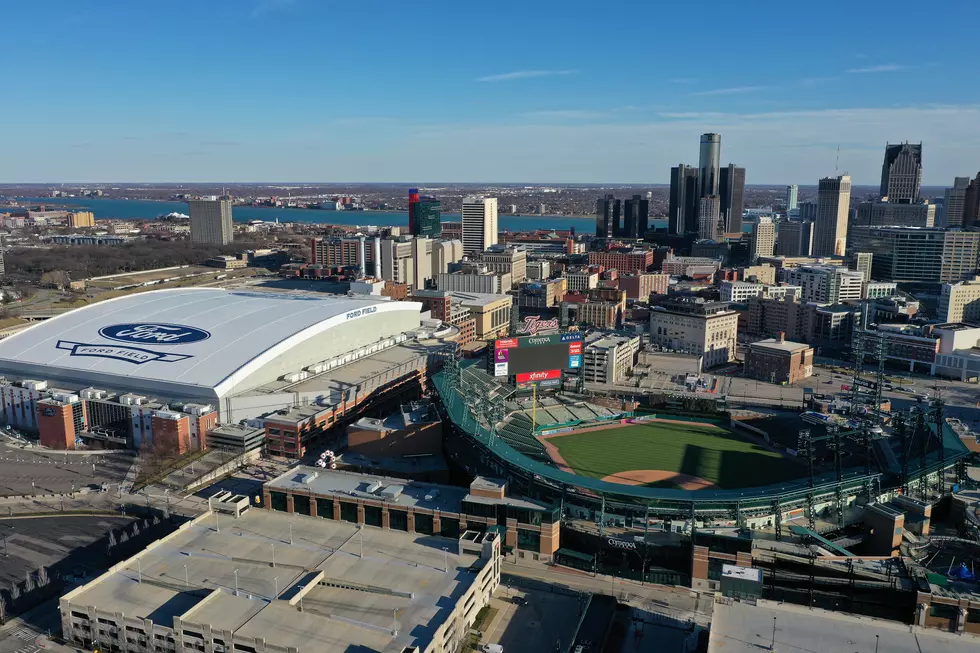 Lions & Tigers Announce Opening Day Games and Season Schedules
Getty Images
The Detroit Tigers and Detroit Lions both had rough seasons last year, but with a new year comes new optimism.
The Tigers announced the information around opening day recently, and even though there is still snow on the ground, we are getting close to baseball in the D. The Tigers have a busy April ahead of them, with only three scheduled days off in the entire month. We all know that playing baseball in April, in Detroit is not always the easiest thing. I'm guessing that they will only play a little more than half of their scheduled April games.
Opening day is traditionally one of the biggest party days in Detroit, but with the pandemic, nobody knows for sure what it will look like.
The Tigers are scheduled to open the season at home on April Fools Day against Cleveland. Taking all of the Covid factors out of it, there is always a chance that the first home game never happens due to weather. I remember being at Comerica while they shoveled the field for the game . . . that's just what we do as Tigers fans I guess.
The Detroit Lions schedule was released earlier this week, and yes we do play the Rams.
The dates aren't set yet, but we do know that the game against Stafford and the Rams will be away.
I NEVER root against the Lions, but that game might be my first time. I hope Stafford throws for eleventy billion yards against the Lions, just to prove a point.
Now that both teams have their opponents lined up, we can all start to debate if this will be the year that either franchise turns the corner.
The Tigers have some very good young players, and genuinely look like they are heading in the right direction. The Lions on the other hand, are a different story. With a new coach, GM, quarterback, and whoever else they add, this could be a rough year.
Famous Michigan Athletes and Their Jersey Numbers