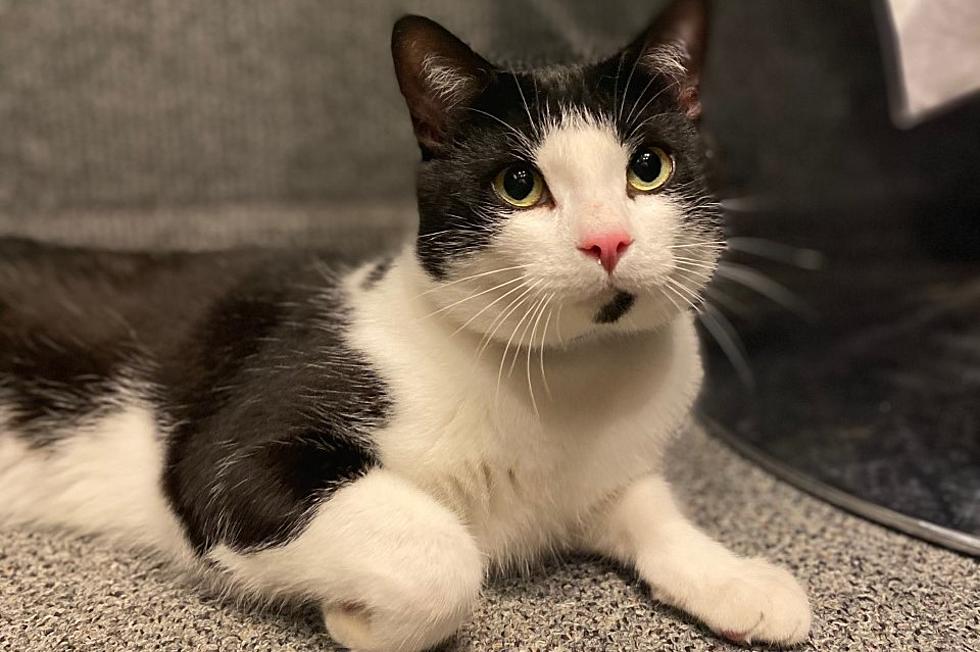 Just a Sweet Boy Looking for a Family to Call His Own:Tuesday Tails
Photo: Lisa Marie
Each week we're showcasing one of the adorable animals looking for their "furever" home at the Humane Society of Genesee County with our Tuesday Tails.
Get ready for some cuteness overload this week! Coming off of International Cat Day, it's puuurrrfect to introduce you to Del. This sweet boy is only 2 years old and his owners had to leave where they lived and could not take him along. He is curious and loving, and made himself at home in the studio even rolling over for some belly rubs. Del would make the perfect addition to your family!
If you are interested in giving love to Del, or another animal looking for a home, contact the Humane Society of Genesee County at info@geneseehumane.org. You can also visit them during their regular business hours to meet Charlie.
If you are not looking to adopt right now, you can help out the Humane Society of Genesee County by being sure to choose them as your charity when shopping Amazon and Kroger. A percentage of your sale will go to HSGC to help support the care of all these sweet animals waiting to find their furver homes.Every little bit helps and is greatly appreciated.
Tuesday Tails is made possible by our friends at Key-Lore Kanine Kountry Klub.
."}" data-sheets-userformat="{"2":769,"3":{"1":0},"11":4,"12":0}">
MORE: Unique Pets You Can Legally Own In Michigan