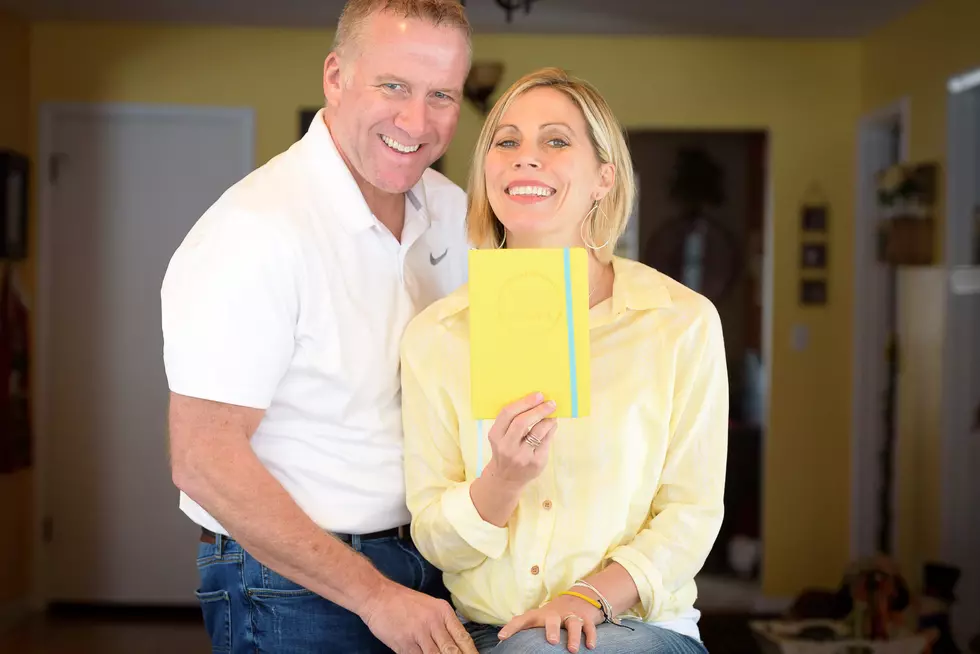 Grand Blanc Couple Launches Company Aimed at Sharing Smiles & Joy
MIKE BARRETT PHOTO
Smile – Share - Repeat. That's the mission behind a new inspirational business started by a Grand Blanc couple hoping results as many smiles along the way along the way
Sharing Smiles Journal is the brainchild of Mike and Kylie Barrett. Their mission is simple, create and track awesome acts of kindness while brightening a day or two and spreading some joy. 
Enter your number to get our free mobile app
The couple, they've been married since 2014 and have a blended family of five children and one granddaughter, came up with the idea back in 2018. They spent three years making sure everything was exactly perfect and as special as the concept. Kylie told us that now more than ever is the perfect time to launch a business focused on joy being kind.
"We were going to launch late spring but delayed due to Covid. Now this has gone on so long, I am beyond concerned about the mental health of people. So we decided that we just had to launch now. The holidays are already so hard for people, in 2020, it really could be a tragic month. Kindness is contagious and the kind of contagious we need right now."
So how does it work?  Well, for instance you can start a journal with the family. You all are the 'Original Journal Owners'. You fill out those two pages in the journal, then do a random or planned act of kindness for someone and send the journal along. They fill out the Journal Entry #1 page then do the same thing you did, pass it along with an act of kindness. This continues until Person #25. As their act of kindness they send the journal back to the company (there is a self-addressed envelope tucked in the back just for them). Sharing Smiles Journal then returns the journal back to you so you can see where it went, who it helped, how far it traveled, etc.
Barrett says they can't guarantee all journals will make it back, but the mystery of knowing there is something that you started out in the world doing good is fun and exciting! Also...you can make the journal in celebration, honor, or memory of someone or something which makes it extra special!
2021 is the perfect year to start your journal journey...and it makes a great Christmas gift!
LOOK: 50 photos of American life in 2020