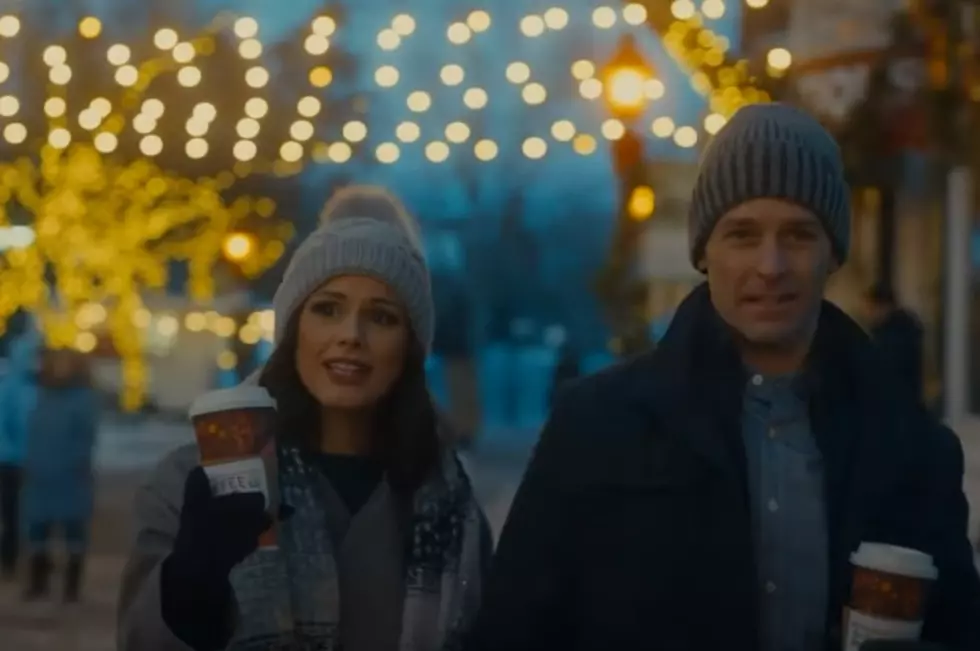 Historic Holly Hotel Christmas Movie to Have Special "2nd Premiere" in Flint
Photo: YouTube
We are just a few weeks away from the big premiere of the movie Christmas at the Holly Hotel, filmed right in our own Holly, Michigan. The big premiere set for December 4th at the Redford Theater in Detroit quickly sold out leaving locals missing the chance to see the local "Christmas town" on the big screen...until now. A special "2nd Premiere" has been added along with 4 other showings during December around the state.
There was so much excitement in January of this year when the news came out that the historic Holly, Michigan would be welcoming a little Hollywood to town. We all learned that Holly and the Holly Hotel would serve as the backdrop for a new Christmas movie. Sadly soon after filming a fire would change the iconic downtown and idle, only temporarily, the legendary hotel making the movie even more important.
The Holly Hotel shared the good news that 5 theaters would also be showing the new film including a special "2nd Premiere", according to the post, taking place at Flint's Capitol Theatre. The Flint date is set for December 7th at 7:00 pm.
In addition to the Flint showing, the film will be shown at these other Michigan locations.
The Marnier, Marine City- December 4, 16, and 23
Milford Independent Cinema, Milford- December 9,10 and 11
Detroit Historical Society- December 16 and 18
Maple Theater, Birmingham - December 18
Tickets for The Capitol Theatre Flint showing will cost you $25 and are currently on sale by clicking here. 
You can also own a copy of Christmas at the Holly Hotel to enjoy at home and help the staff of the Holly Hotel while repairs are underway. The hotel is offering a limited-production commemorative DVD available to Holly Hotel guests, friends, and subscribers. Orders will be shipped following the world premiere at the Redford Theater. A portion of the $12 sale price will be directed to the Holly Hotel staff retention fund. You can order your copy by clicking here.
These 31 Movies Filmed Scenes in Michigan
Most of us know that 8 Mile and Robocop were filmed in Michigan, but did you know that Die Hard 2, The Karate Kid, Oz the Great and Powerful, and others were too?