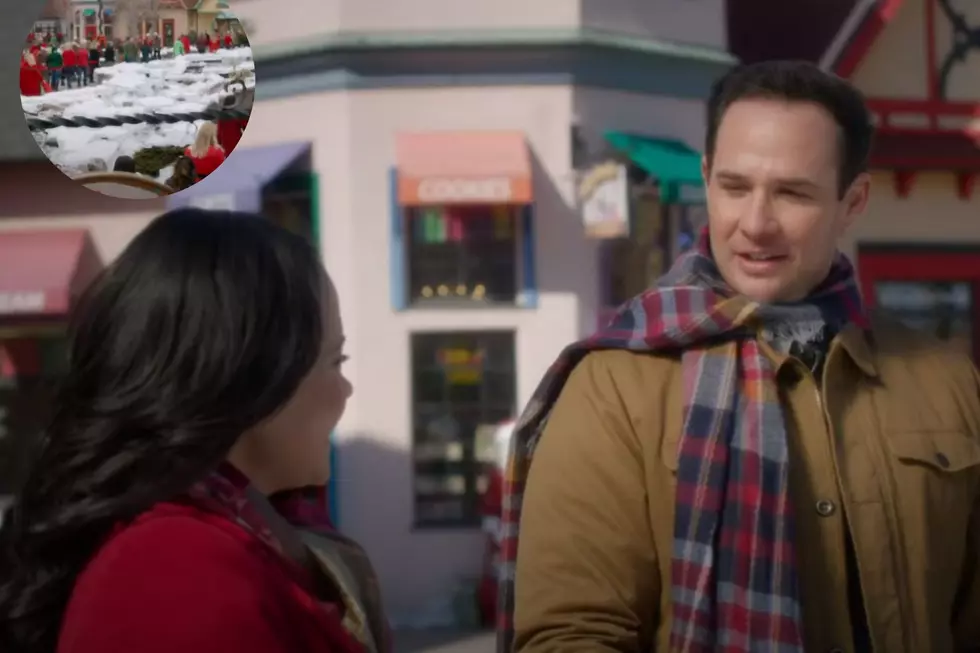 Save the Date! Frankenmuth Filmed Christmas Movie is Back This Season
YouTube
A few years ago, Frankenmuth was in the spotlight with a film that was shot right here locally in mid-Michigan.  A Christmas Movie Christmas featured local actors and extras from in and around the area along with the main stars. If you happened to miss it you're going to get another shot again this year to catch a little bit of Hollywood that's Pure Michigan.
This holiday season you will be able to on television and at a special screening being held in Frankenmuth as well. A free viewing of  A Christmas Movie Christmas will be held at Festival Platz at Frankenmuth River Place Shops on Friday, November 25th at 5:30 pm.
You can also gather the family and watch the movie on television twice this season. A Christmas Movie Christmas will air on UPtv this year Monday, December 12th at 9:00 pm and again Friday, December 23rd at 1:00 am. ( You may want to set your DVR for that one).  You can catch also catch the feel-good holiday movie on Amazon & Hulu.
The movie was filmed predominately at the River Place Shops in Frankenmuth, as well as the Bavarian Inn and the Rupprecht Vacation Haus. The filming offered up a chance to feature many locals as extras including yours truly. ( I made my debut walking across the bridge and waving. Hold the applause, please. lol).
Filmed in March 2019, the film stars Lana McKissack and Kimberly Daugherty, familiar actors in the world of Lifetime and Hallmark movies.  The holiday flick also features Brant Daugherty known for his work on Fifty Shades Freed (2018) and Pretty Little Liars.
A Christmas Movie Christmas tells the tale of two sisters who are transported to the magical Christmas town of Holiday Falls and learn the true meaning of the season. Eve is a Christmas movie fanatic and dreams of having a movie-perfect Christmas with a movie-perfect boyfriend. On Christmas Eve, when Eve and her cynical sister Lacy make wishes to Santa, they wake up in Christmas Town and find themselves trapped inside a Christmas movie where they are the stars. (Cue falling snow)
Look Inside Frankenmuth's Bavarian Inn's Rentable Estate
Welcome, or should we say Wiklum, to ResidenZ at Bavarian Inn in Frankenmuth. Although the Bavarian Inn Lodge has been a popular spot for years to stay while visiting "Michigan's Little Bavaria", the latest addition is perfect for large groups and family reunions. The ResidenZ offers 5 bedrooms that sleep up to 14 guests with an additional sofa sleeper for a total count of 16. In addition, there are 5 full bathrooms (two with a jacuzzi tub). The best part is that it's located just across the covered bridge to downtown Frankenmuth right next to Frankenmuth River Place Shops and the Bavarian Inn Lodge. Take a look inside the cutest VRBO rental to his the market in Michigan.
LOOK: See what Christmas was like the year you were born
Vintage Frankenmuth