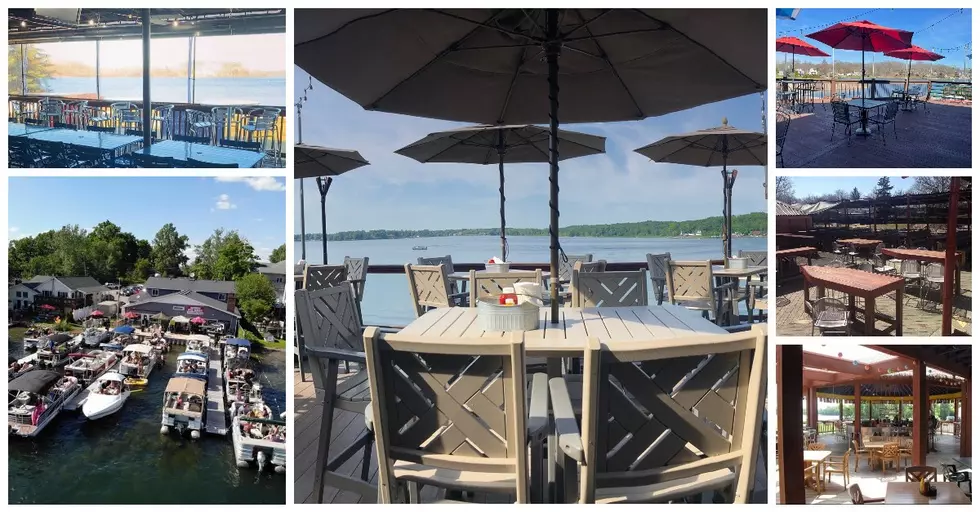 Dinner With A View -5 Local Spots To Enjoy Lakeside Dining
Cancun, PLL, Bullfrogs, SOW, FML, Lake Inn via Facebook
Summertime means outdoor dining. Here is a list of five awesome local spots to enjoy brunch, lunch, dinner, or just appetizers and drinks with a water view.
There is nothing better after a long day of work than kicking back on a patio overlooking the water with an ice-cold beer and a burger, or whatever your choice of food and drink. If a fish taco and countless shots of tequila are what you crave, first of all, invite me, and second of all, you can find both (and a lot more) at the Lake Inn in Lapeer and at Cancun 2 in Linden.
Perhaps you want nachos, pizza, and beer - check out the Ponemah Lakeside Lodge in Fenton or Bullfrogs Bar & Grill in Ortonville. Another favorite local spot with a killer patio is Snappers on the Water in Fenton.
Trust me, the five waterfront dining spots below have something for everyone. As a matter of fact, I am quite sure after I finish this article I will be heading to the Fenton Moose Lodge on Lake Fenton for dinner with a view.
Lakeside Dining In Genesee County And Lapeer County
Tiny House Living On Lake Fenton
Home on Grand Traverse Bay is 1 of 5 in Michigan with a Private Harbor
This home for sale on Grand Traverse Bay is one of only five homes in Michigan with a private harbor.
5 Most Popular Restaurant Chains In Michigan