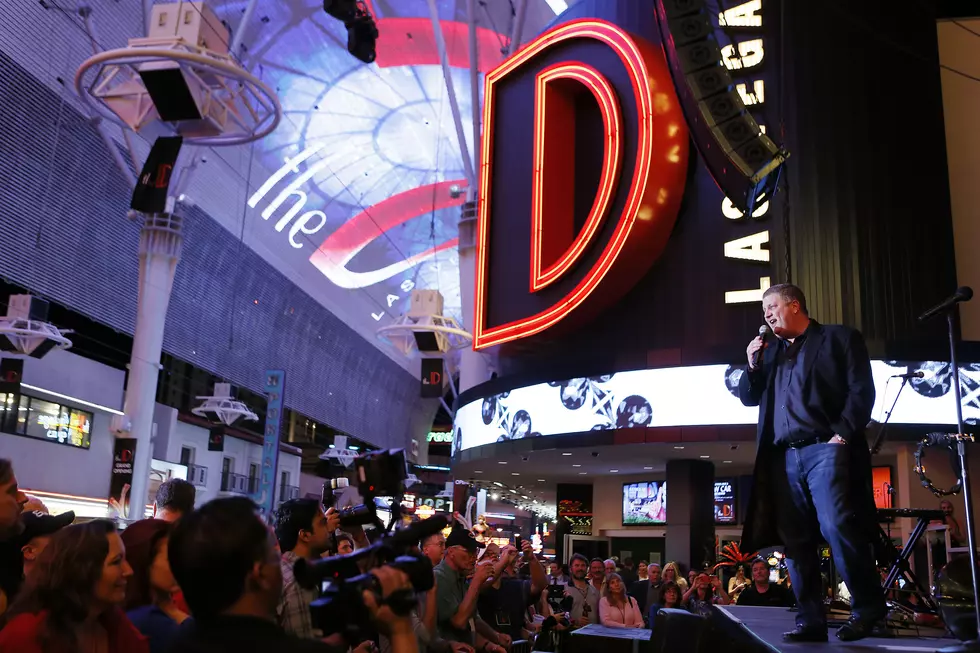 Detroit-Native is Giving Away 1,700 Free Flights to Las Vegas
Isaac Brekken
You can hitch a ride to Sin City for free.
The city of Las Vegas is gearing up to reopen after the coronavirus pandemic on June 4th. It's phase 2 of the city's Roadmap to Recovery; gatherings of less than 50 people are allowed while practicing social distancing. As of June 4th, the only businesses that will still NOT be open in Vegas are nightclubs, brothels, and adult entertainment.
Derek Stevens is a Detroit native who graduated from the University of Michigan in 1990; he received his master's degree in business from Wayne State in 1994. He then took over the company that his grandfather founded - the Cold Heading Company - and made his move to Las Vegas in 2006 with his brother.
He and his brother purchased the former Fitzgerald's on Fremont street and turned it into The D, a Detroit-themed casino/hotel.
Stevens is giving away 1,700 free flights from more than 20 cities across the United States to Las Vegas to celebrate the re-opening of the city. And there's literally no "catch" or strings attached - you don't have to stay at The D if you win one of the flights. Stevens just wants to make sure that people start flocking back to the city.
It's a first-come, first-served basis giveaway. The flights are all for next week, so don't enter if you don't have the time or means to travel with short notice. All you have to do is sign up and choose which flight you want - click HERE to possibly get on one of the flights.
Enter your number to get our free mobile app
See the Must-Drive Roads in Every State