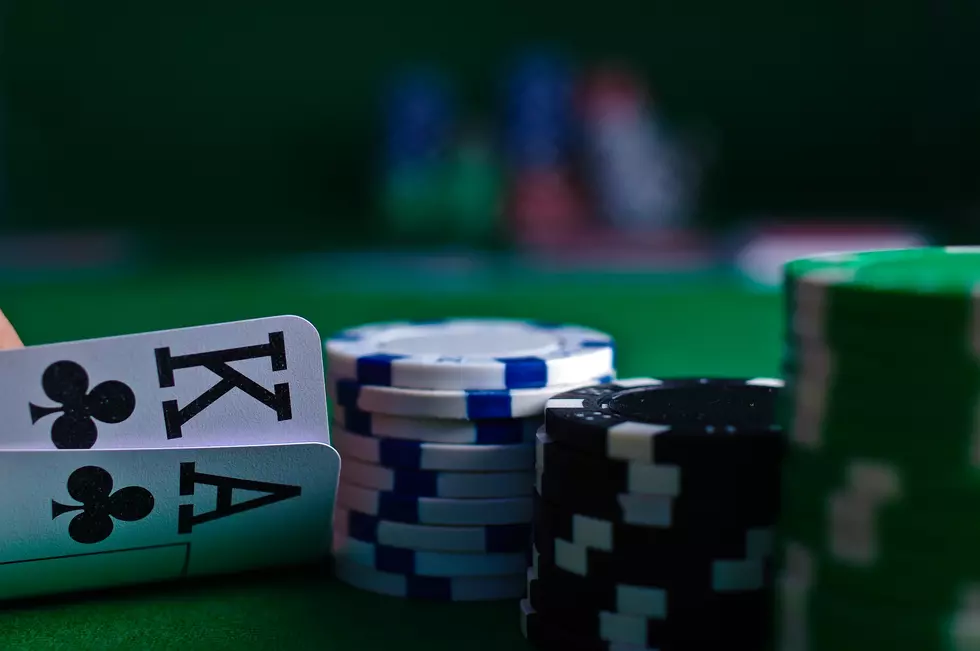 Michigan is Home to 26 Different Casinos, 11 of Which Are in the U.P.
Michal Parzuchowski via Unsplash
Did you know Michigan has 26 different casinos throughout the state?
There is no shortage of casinos throughout the great state of Michigan. Most people know of the main casinos in Detroit and Mount Pleasant, but the gambling fun is not limited to the big cities. Those itching to throw down some money on the tables and in the slots can find gaming floors in the Upper Peninsula, Dowagiac, Wayland, and more.
I'm pretty sure that it is no secret that I love a good casino trip. At this point in my life, I feel like I skipped a portion of dad life and jumped straight to old man. Being a huge fan of casinos, I was actually blown away by the fact that there are 26 casinos in Michigan, 11 of which are in the Upper Peninsula.
When my friends and I decide to have a casino road trip, our normal line of thinking takes us to either Mt. Pleasant or Detroit. Those seem to be the closest and easiest. Now that I know I've only been to about 25% of the casinos in the state, we are definitely going to broaden the options for those trips.
If you are like me and enjoy a good casino run, check out all of the casinos Michigan has to offer below. I can't lie, looking at the outside and stats of some of them had me a little disappointed. However, it is now a quest for me to visit all of the hole-in-the-wall gambling spots across the state.
If you don't want to travel all over Michigan, I have also included all of the only sportsbooks and casino apps that these casinos are tied to. I thought I had them all, but I thought wrong. If you're wondering, yes, I will be downloading the ones I don't have tonight.
The largest casino in Michigan is Soaring Eagle with 210,000 square feet of gaming floor. The smallest from what I can tell is Kewadin Casino in Hessel at just 6,400 square feet of gaming space. Now, I could be wrong as some of this information isn't readily available and I did the best I could through google.
The list below starts with the 15 casinos in the mitten followed by the 11 casinos in the Upper Peninsula. My new goal is to visit all 26 casinos by 2026. Who is with me?
Source: Wikipedia
Looking for Lady Luck? She May Be at These 26 Casinos in Michigan
Michiganders love to gamble. Thankfully the great state of Michigan has 26 casinos for you to check out and get your fix.
20 Landmarks Along I-75 in Michigan Most of Us Would Recognize
When taking a trip up north in Michigan, we all have certain landmarks that we look for along the way. Do you recognize these 20 spots along I-75?
11 Quirky and Random Facts We Didn't Know About Good Ole Michigan
The history of Michigan is filled with many unique things that set the state apart. Check out the list below to see what makes this state so amazing!