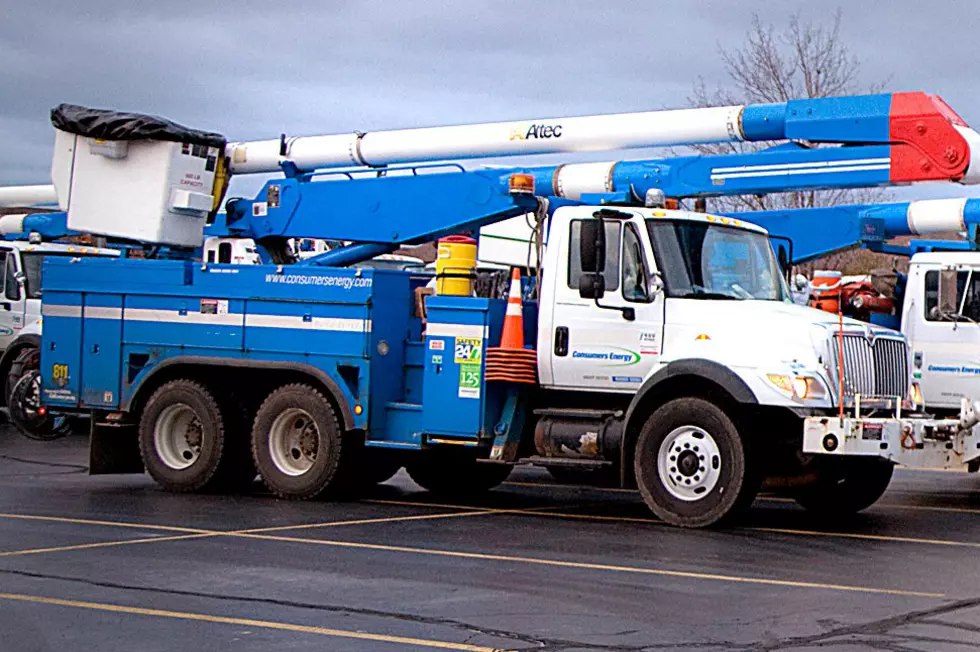 Consumers Energy Recruiting Veterans For Electrical Apprenticeship Program
Consumers Energy via Facebook
Consumers Energy is recruiting military veterans for their Basic Electric Lineworker Apprentice program. If you are a veteran with electric experience, this may be the job for you. Training is free, and starting pay is $35 dollars per hour.
Enter your number to get our free mobile app
The program is designed to provide the requisite skills and knowledge an individual will need for a successful career within the electricity sector. UMAP Electric Lines Boot Camp will provide a free ten-day, pre-apprenticeship training in Potterville, MI provided by Consumers Energy (Michigan's largest utility provider), followed by a four-day pass/fail assessment.

Successful candidates will then begin as paid Basic Line Apprentices and complete an 11-week pass/fail climbing school in Marshall, MI followed by a 4-year apprenticeship placement anywhere in the lower peninsula of Michigan.
High School diploma / GED (required).
Must have all of the qualifications of a Basic Lines Apprentice, including:

Must meet the minimum educational requirements which enable him/her to read, write, speak and understand English, and must have acquired a knowledge of some of the simple practical mechanical principles involved in the operation of automotive equipment, the proper methods of storing and handling materials frequently used and the use and care of the more common tools.
Must be eligible to obtain a CDL and demonstrate ability to operate a motor vehicle safely.
Must have attended the three-day basic lines apprentice orientation program.

Must be able to advance through the Electric Line Apprenticeship Training.
For information on specific job duties, and more - click here.
According to the official press release from Consumers Energy, everyone that is accepted to the program will receive 10 days of free pre-apprenticeship training from Power for America. Followed by a four-day pass/fail assessment. Successful candidates will then begin as paid Basic Line Apprentices at Consumers Energy, earning a starting wage ($35 x hour), while completing an eleven week pass/fail climbing school.
Good luck to you if you do apply, and thank you for your service.
LOOK: 100 years of American military history