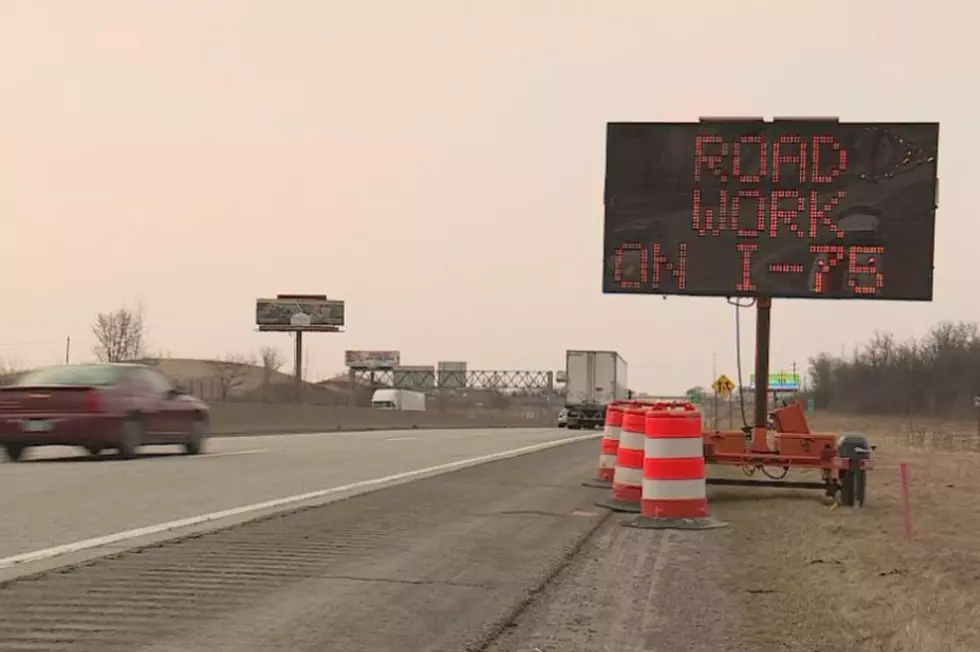 Bridge Inspections Will Close Lanes of I-75 In Genesee County
photo courtesy of WEYI
MDOT is continuing bridge inspections this week in Genesee County along the i-75 corridor.
The work won't last long, but it is in a very busy part of Genesee County. In fact, there isn't much work going on during the lane closures, they are just inspecting bridges. If they do happen to find something wrong, then a lengthy closure will be put in place in the near future. Check out the details of the closures this week below.
Enter your number to get our free mobile app
Today (June 10th) two lanes of NB I-75 will be closed at the Court St bridge from 9am until about 3pm.
The NB I-75 ramp from Corunna Rd will also be closed during that time.
Thursday, June 11th, two lanes of SB I-75 will be closed at the Court St bridge from 9am to 3pm.
Friday June 12th, both EB and WB lanes of Beecher Rd will be closed on the bridge over I-75.
While this will cause a few backups, MDOT is doing the inspections the right way. They are avoiding all prime drive hours, and not doing any work on 75 on Friday while most people try to head up north.
The Coronavirus pandemic has put many road projects on hold, but we definitely won't be without many orange barrels on the roads for the rest of the summer.
Five Great Places to Ride Your Motorcyle in Michigan