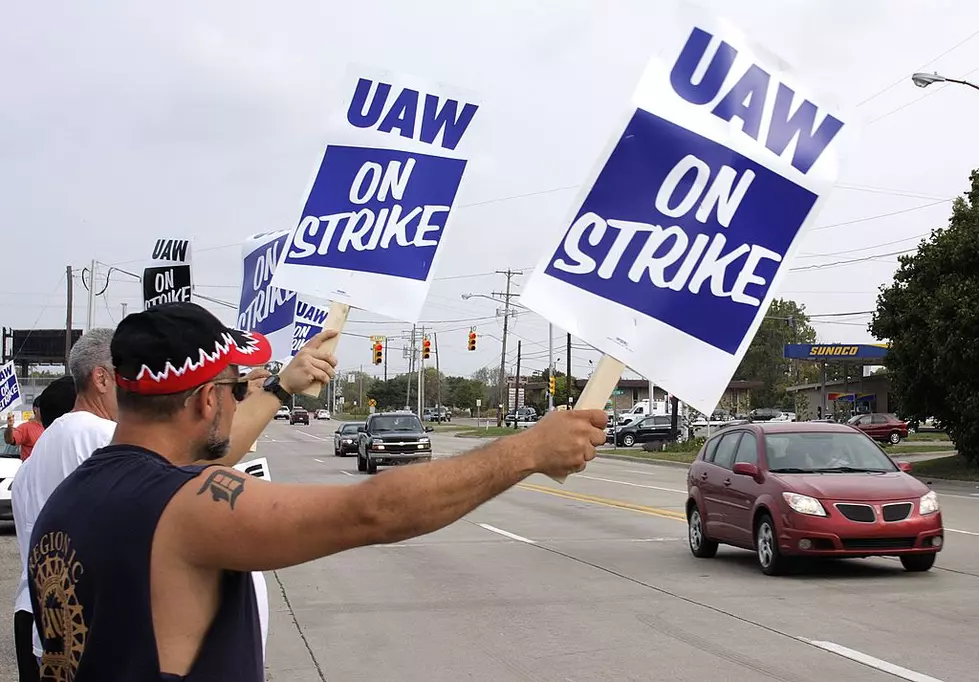 Breaking News: Tentative Agreement Reached in GM Strike
(Photo by Bill Pugliano/Getty Images)
The United Auto Workers and General Motors have reached a tentative contract agreement that could end the month-long strike.
Although the full details of the agreement have not been released, reports say the union's roughly 48,000 members with General Motors are expected to receive raises and bonuses as part of the deal. The four-year deal also reportedly includes addressing hiring time for temporary workers in the way to obtain full-time jobs at GM.
The strike which began on September 16th had a powerful impact on families in the community. UAW members recently received a slight increase in strike pay up to $275 and the union also granted permission for members to seek part-time jobs as a way to aid striking workers and their families.
If the local UAW leaders approve the proposed contract, GM's unionized workforce will then vote. The UAW rejected the last offer from GM on Oct. 6th.