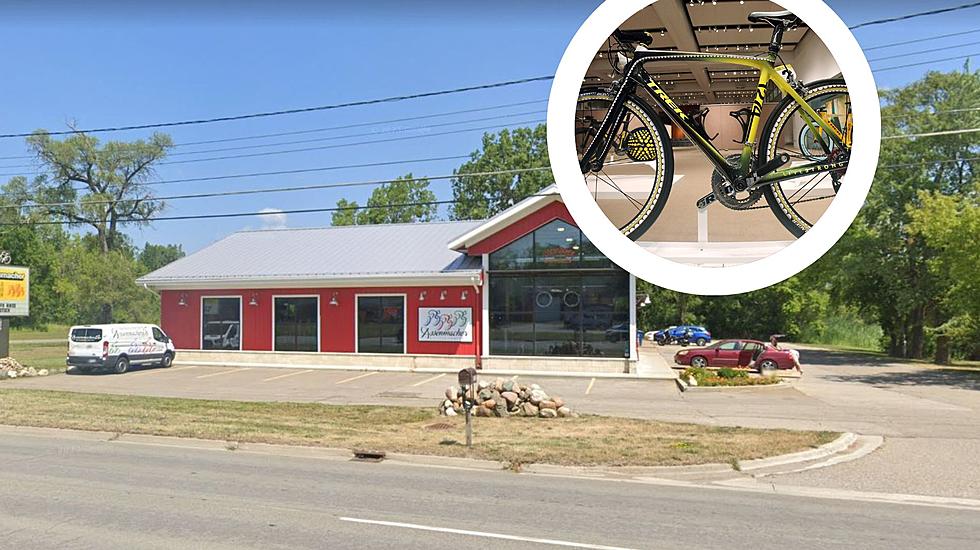 Goodbye Assenmacher, Hello to a New Bike Shop in Mundy Twp, Flint MI
Credit: Google Street View, Getty, Canva
Following decades of serving the Mid-Michigan community, family-owned and operated Assenmacher Bicycle Company has, officially, changed hands and names.
Why did Assenmacher close for business?
Founder, Matt Assenmacher wants to retire since he's in his early 70s. He told MLive, back in January, after 50 years in business... he's ready to ride bikes and not run a business. Who can blame him? His business has a storied history.
1974: A frame shop in Mt Pleasant, MI opened to build out custom frames
1977: Swartz Creek, MI is chosen for first storefront
Through the 80s-2000s Assenmacher operated three locations in Genesee County (according to MLive)
The most recognized location at 1272 W Hill Road, Mundy Township has now, officially, changed its name to another highly recognized brand of bicycles.
Why is Center Road Grand Blanc Closed and for How Long?
Who is the new owner and operator of the former Assenmacher Bicycle Company?
Superfans of bike riding definitely know the name "TREK."
The brand is now operating the store. (Full disclosure, I bought a couple of them about six years ago and love them.) Their bikes became ultra-famous (maybe even more mainstream) when Lance Armstrong was competing with the "Butterfly Bike" (aka the most expensive ever made). Here's one of his many Trek bicycles.
The good news, Assenmacher Bicycles will continue to be made.
According to their recent Facebook Post, the staff will remain, much of the gear and 24-hour turnaround for service.
Grand Blanc Appliance Changes Ownership Following Retirement
While it's the end of an era for another Grand Blanc area business, we wish the Assenmacher family all the best in their next... trek, er... adventure and thank them so much for their service to our community.
Related: Flint's Only Drive-In Theater Ready for Spring Opening
Check Out Michigan's Last Drive-In Theaters
With just a handful left in the country, Michigan boasts 9 surviving continually running drive-in movie theaters still entertaining families under the night sky.
Stunning Water Views At 12 Restaurants On Michigan's East Coast
Waterfront Restaurants On Michigan's East Coast, Eastern Michigan Coastline Restaurants, Where can you eat on the water on Michigan's East Coast, waterfront michigan dining
Kid Rock's Custom Built, Pimped Out Cadillac
This 1970s-era Cadillac Fleetwood has been modified for the one and only Kid Rock. West Coast Customs took care of the modifications, giving it plenty of over-the-top touches that scream both 'Kid Rock' and 'Detroit.'