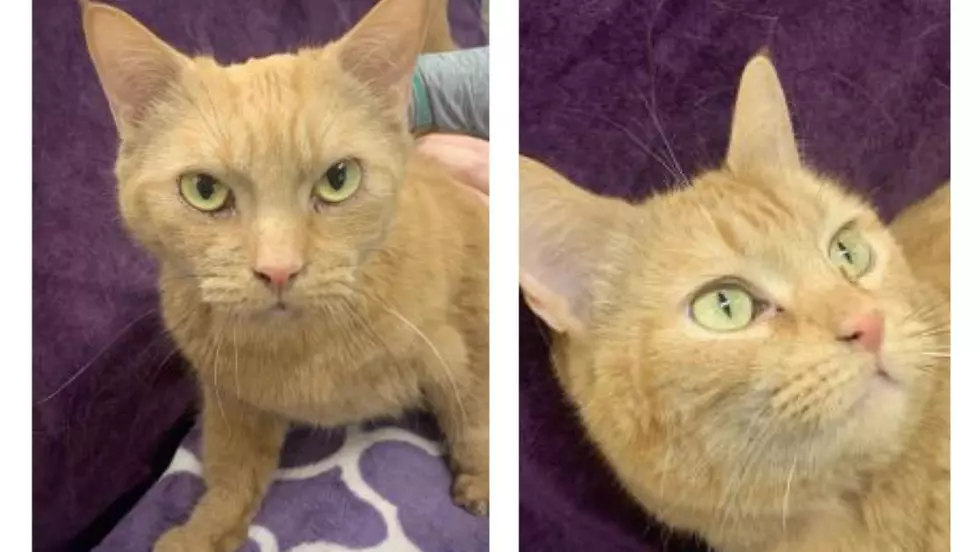 Tuesday Tails with the Humane Society of Genesee County: The Sisters
Photo: Humane Society of Genesee County
Each week we're showcasing one of the adorable animals looking for their "furever" home at the Humane Society of Genesee County.
This week we are showcasing the cutest sisters that are completely full of love! Meet Baby Girl & Pooh Bear. This bonded pair will give you tons of affection and plenty of purrs.
These sweet girls are just over 3 years old with fur that feels like silk. They are playful and cuddly, and looking for a special home filled with love to give them. They are sisters and, as everyone knows, they share a special sisterly bond. Because they couldn't possibly imagine life without each other, the pair will need to be adopted together.
If you are interested in giving double love to Pooh Bear & Baby Girl, or another animal looking for a home, contact the Humane Society of Genesee County at info@geneseehumane.org. You can also call to schedule an appointment at (810) 744-0511. Due to COVID-19 the Humane Society of Genesee County is operating on an appointment bases only, but encourages those interested to schedule a meet & greet.
The Humane Society of Genesee County would also like to let the community know the have outside cat shelters available. Please email or call Mari Brooks at 810-275-0433 or mari.brooks@geneseehumane.org. During the cold months it's best to bring animals inside, but these shelter will provide warmth for those cats that are unable to be brought indoors. They will also have a few dog houses as well available.
If you are considering adding a four legged baby to your household, please always  look to adopt, especially senior animals.
Take a look a some other fur babies looking to be adopted this week at the Humane Society of Genesee County. You can also check their website for more adoptable pets.
Looking For Their Furever Homes