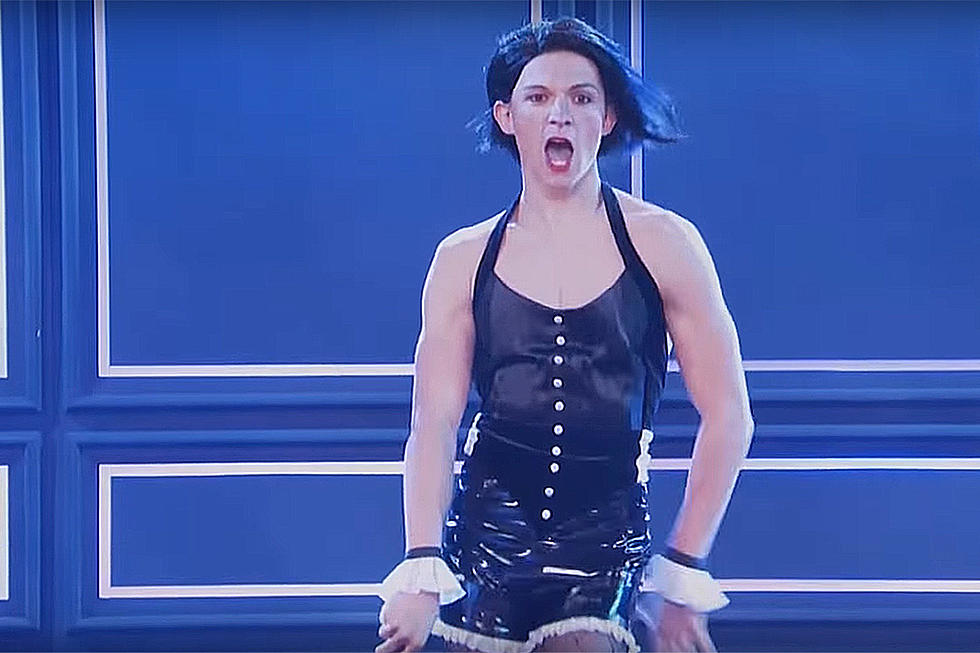 Tom Holland Makes a Surprising Spidey Splash Performing Ri-Ri's 'Umbrella' in 'Lip Sync Battle'
YouTube
Holland performed a short rendition of "Singin' In the Rain" and then burst onto stage in pleather shorts and a low-cut halter for a performance of "Umbrella" that even Rihanna would love. No stranger to form-fitting tights, Spider-Man owns his look so hard!
Before long, Holland is splashing along the floor in actual water with his backup dancers, making his Lip Sync competitor Zendaya faux faint in amazement. Zendaya, who watches herself lose ever so thoroughly while stage side, costars with Holland in the new Spider-Man: Homecoming movie.
As if his grinding and Beyonce-worthy booty pops were not enough, Holland finishes his performance with a back flip IN THE STAGE WATER as electric sparks rain down on him! Wow. Just. Wow. Try not to watch the video performance below about 50 times.
Do You Know the Spider-Man film history inside and out? Test Your Knowledge: