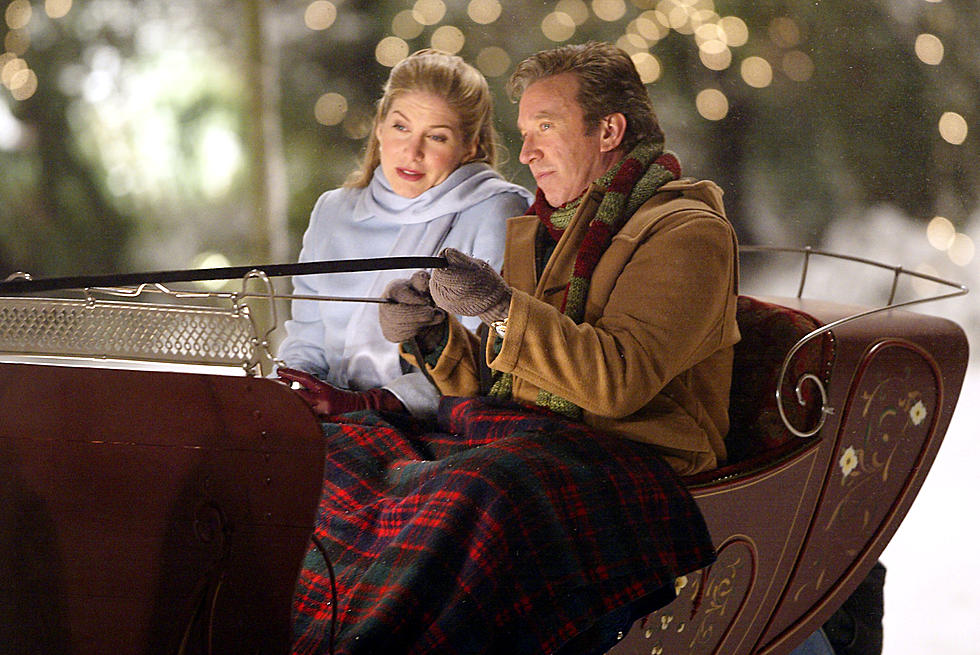 Tim Allen's Private Yacht Spills Diesel Fuel into Michigan Marina
Getty Images
A Marina in Northern Michigan had to be closed temporarily after a yacht owned by actor Tim Allen discharged diesel fuel into the water.
The spill happened at about 5 pm Sunday (7/3) at the Northport Marina, closing the facility to all boat traffic until Monday evening. Northport is located about 30 miles north of Traverse City in Michigan's Lower Peninsula.
Tim Allen Was Initially Oblivious to the Problem
Leelanau Township Fire Chief Hugh Cook tells the Traverse City Record Eagle that he believes Allen had no idea there was a problem.
He goes on to say that the leak resulted from a fuel filter issue on the boat. The problematic filter then caused diesel fuel to spew throughout the engine compartment and was then pumped into the marina. Onlookers notified the boat's occupants when they docked the vessel at the gas dock.
Allen Apologized for the Mishap
The actor tells the paper that the fuel filter gasket popped as they were rounding the corner of Omena Bay. He confirmed that he had no idea what was going on until it was pointed out to him.
"I felt very uncomfortable closing the harbor down for everybody," Allen said. "But we're going to get it open."
Bill Rosemurgy is the harbormaster for Northport Marina. He estimates that roughly 30 gallons of diesel fuel spilled into the marina, noting that because of its oily nature diesle fuel tends to spread faster than gasoline.
Tim Allen Responsible for Cleanup Costs
Firefighters used about 1,000 oil-absorbent pads to help contain the spill. As the owner of the boat, Allen will be responsible for paying for the cleanup measures. The estimated cost of the cleanup is not yet available.
16 Notable and/or Famous People From Grand Rapids, Michigan
Check out just 16 famous or notable people from Grand Rapids, Michigan.
Did You Know Michigan Has Nine Border Crossings Into Canada?
Michigan has more than just the Ambassador Bridge to get you to Canada. Check out all nine international border crossings that connect Michigan and Canada.
What's Left of the Iconic Rosie's Diner in Rockford, Michigan
Made famous in that timeless "Bounty Paper Towel" commercial, Rosie's, dubbed "the most iconic diner in America", was even featured on an episode of the first season of
Food Network's
Diners, Drive-Ins, and Dives
,
American Cookin'
on July 30, 2007. To say the place was popular is an understatement, but that all came to an end when Rosie's Diner, along with Dinerland, closed on October 2, 2011.
Once a tourist hot spot for photos, it lays decaying on the roadside.