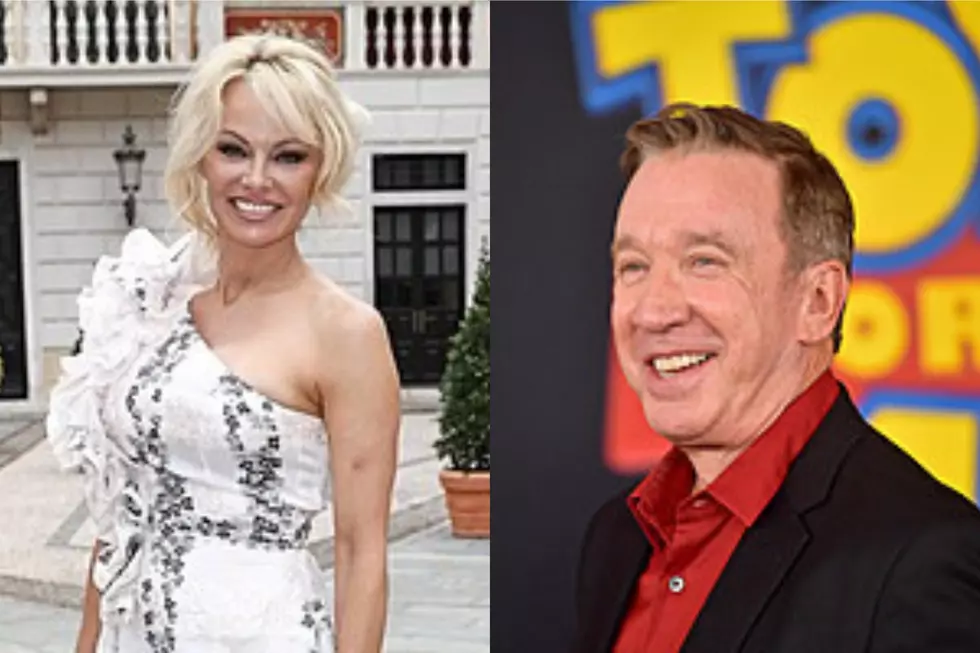 Pamela Anderson Claims Tim Allen Flashed Her on the Set of Home Improvement
Olivier Huitel, Getty Images, Getty Images
Did Michigan's favorite tool man Tim Allen Flash Pamela Anderson on the set of 'Home Improvement' back in the day? That's the claim she's making in her new book which comes out later this month.
SEE ALSO:  Tim Allen's Personal Yaght Spills Diesel Fuel Into Water at Michigan Marina
The Baywatch alumn alleges in her book 'Love, Pamela' that the incident occurred in 1991 on the first day of taping for the iconic sitcom based in Michigan. The memoir is due to be released on January 31, the same day HBO is set to release a documentary about the actress called 'Pamela, a Love Story.'
What Happened Backstage at Home Improvement?
Anderson was a cast member of 'Home Improvement' during the show's first two seasons. She played Lisa, the first 'Tool Girl' representing Binford Tools, the fictional sponsor of 'Tool Time,' the show within a show cohosted by Allen's character Tim Taylor and Al Borland (Richard Karn) on 'Home Improvement.'
Consequence TV printed an excerpt from the book.
"On the first day of filming, I walked out of my dressing room, and Tim was in the hallway in his robe. He opened his robe and flashed me quickly — completely naked underneath. He said it was only fair because he had seen me naked. 'Now we're even,' she recalls Allen saying. I laughed uncomfortably."
The alleged reference alluded to Anderson's previous appearance in 'Playboy' magazine.
 Tim Allen Says it Never Happened
The Michigan native issued a statement to Variety denying Anderson's claim.
"No, it never happened," Allen said. "I would never do such a thing."
How much is Tim Allen worth today? Keep reading to find out.
13 Central Michigan University Alumni and Their Net Worth
Many famous and notable people have attended Central Michigan University in Mount Pleasant, MI. Here's what their net worth is today.
Celebrity Guests at Motor City Comic Con in Novi - May 2023
Motor City Comic Con returns to the Suburban Collection Showplace in Novi May 19th through 21st, 2023 and these celebrity guests will be in attendance.
$3.7M Linden Home with Indoor Pool & Basketball Court is Lakeside Dream
Currently, the most expensive home
on the market
in Genesee County, at $3.7M, is a 10,000-square-foot lakeside dream home that boasts just about every extra you could imagine. Making it truly unique it even has a private beach with sand right from Lake Michigan. From the custom indoor basketball court, indoor pool, outdoor pool, and incredible outdoor entertaining area, this home is truly something special.