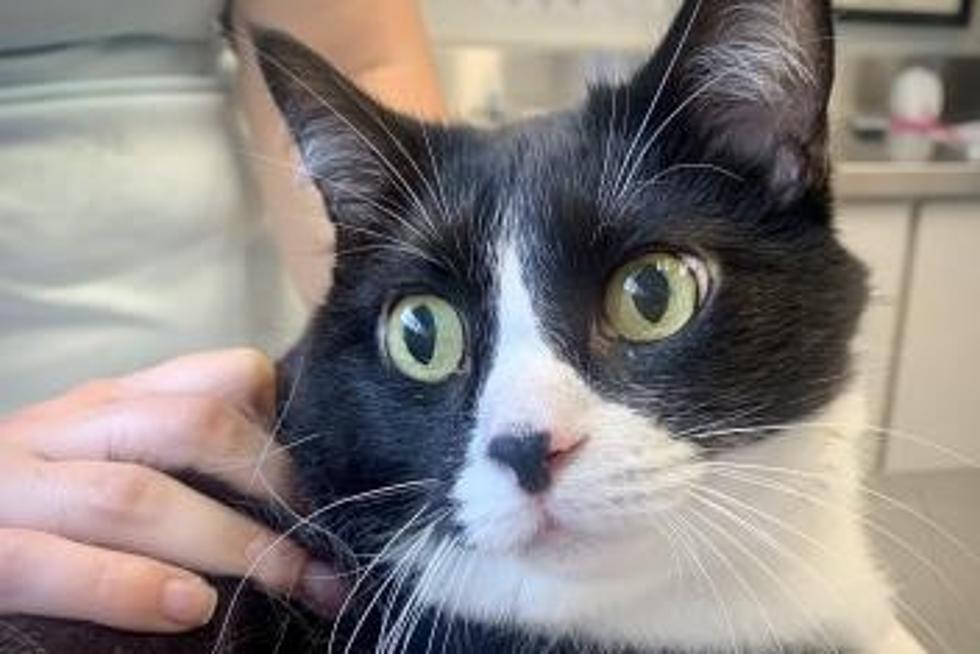 Striker Has Found Herself Homeless & Is Hoping for a New Family
HSGC
Each week we're showcasing one of the adorable animals looking for their "furever" home at the Humane Society of Genesee County. It's Tuesday Tails!
Striker will let you know how much she loves you the second she meets you. She has a purr that is contagious and takes over her whole body!. Her previous owners had her since she was a kitten, and surrendered her at 10 years old due to their dogs becoming aggressive with the cats in the home. At 10 Striker is wondering what she did so wrong to lose her family and her home.
If you are interested in giving love to           , or another animal looking for a home, contact the Humane Society of Genesee County at info@geneseehumane.org. You can also call to schedule an appointment at (810) 744-0511 or just stop in during normal business hours.
You can help out the Humane Society of Genesee County by being sure to choose them as your charity when shopping Amazon and Kroger. A percentage of your sale will go to HSGC to help support the care of all these sweet animals waiting to find their furver homes.Every little bit helps and is greatly appreciated.
Tuesday Tails is made possible by our friends at Key-Lore Kanine Kountry Klub.
LOOK: Here Are 30 Foods That Are Poisonous to Dogs
To prepare yourself for a potential incident, always keep your vet's phone number handy, along with an after-hours clinic you can call in an emergency. The ASPCA Animal Poison Control Center also has a hotline you can call at (888) 426-4435 for advice.
Even with all of these resources, however, the best cure for food poisoning is preventing it in the first place. To give you an idea of what human foods can be dangerous, Stacker has put together a slideshow of 30 common foods to avoid. Take a look to see if there are any that surprise you.