Stop 'Cher'-ing That Wrong Meme About Daylight Saving Time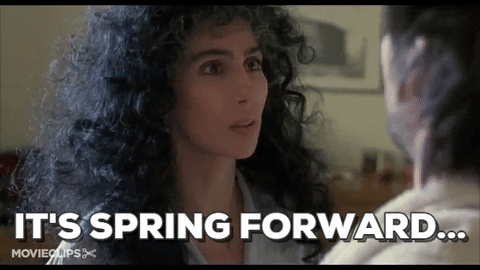 You guys, snap out of it! Please stop sharing the wrong information.
If you happen to be on any sort of social media platform you have seen these memes pop up in your news feed these days:
I hate to break it to you, but if you are one of 'those people' that shared either one of those memes in the past few days, you were spreading misinformation. I hope you are happy with yourself. I'm not mad at you, just disappointed.
What is happening is the start of Daylight Saving Time on Sunday March 13th at 2 a.m. That means you will 'spring' ahead one hour from the standard time of the winter months. Daylight Saving Time traditionally runs from the second Sunday in Mach through the first Sunday in November. In November, that's when you 'fall' back one hour.
So please, for the love of all that is the Internet. Please stop spreading that wrong Cher meme, and do this one instead. You're welcome.