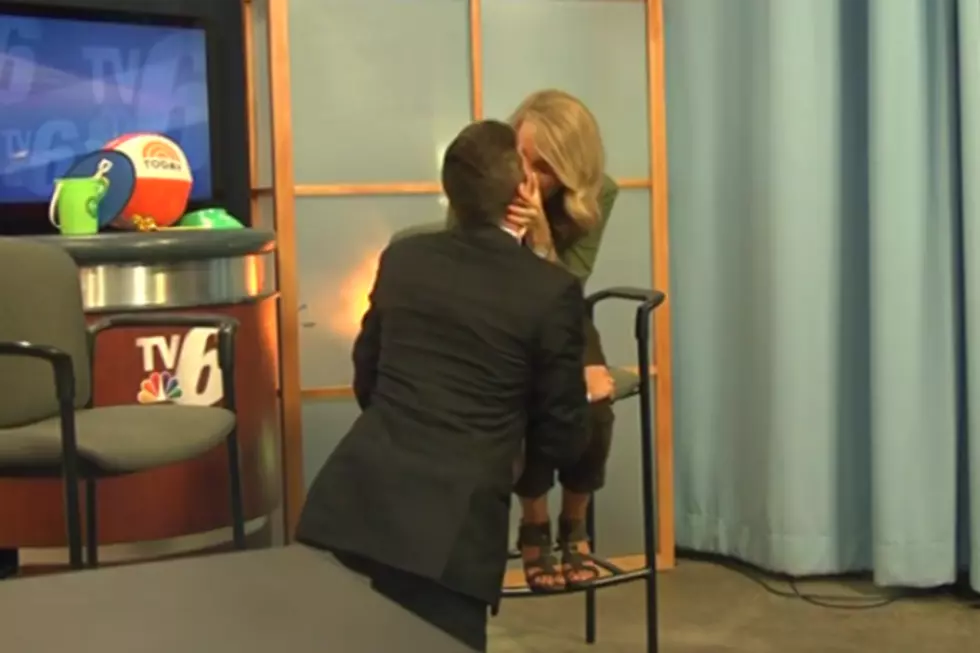 Silly + Sweet On-Air Proposal Means Two Michigan Newscasters are Engaged! [VIDEO]
TV6 & FOX UP, via YouTube
Two Michigan newscasters are now engaged after she said yes to a live on-air marriage proposal. Actually, Blair Caldwell said, "So much yes!" when co anchor Sam Bauman got down on one knee and popped the question.
Bauman surprised his now fiancee with a video reel of highlights from their two-year relationship, that also included permission from Caldwell's parents who were in on the game plan. Bauman and Caldwell have each been with WLUC-TV, a Fox affiliate in Marquette, for about two years.
OK, it's super cheesy. But it's sweet as can be. Best of luck, Blair and Sam!