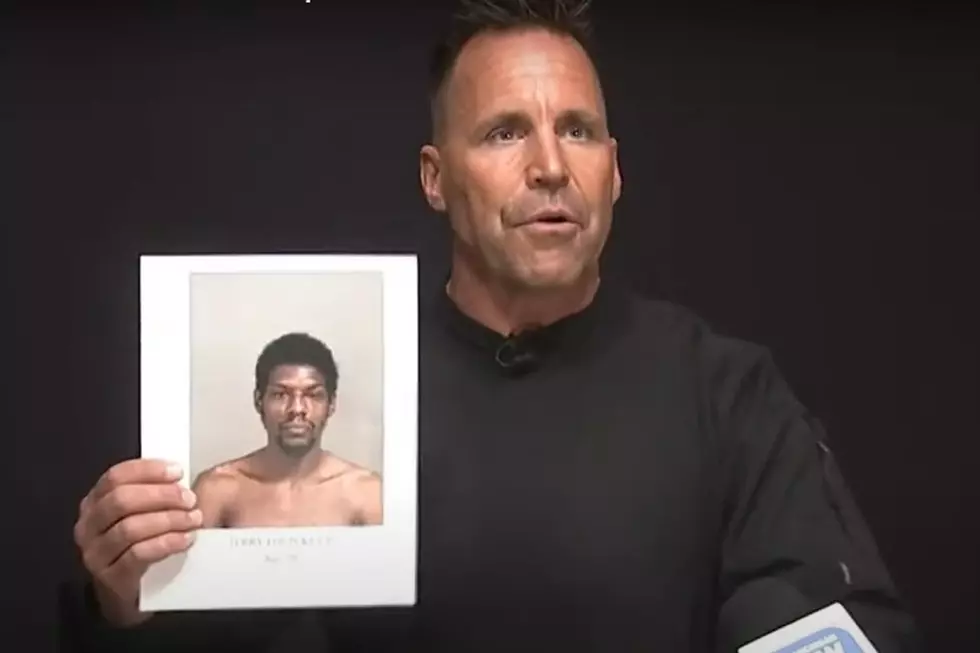 Sheriff Swanson Shares Video of Flint Man Stabbing Dog 20 Times
WNEM TV5 via YouTube
A Flint man is being held in the Genesee County jail after being seen on a doorbell camera stabbing his neighbor's dog 20 times.
SEE ALSO:  Which Michigan Counties Have the Most Car-Deer Accidents? 
Genesee County Sheriff Chris Swanson shared a video clip at a press conference on Wednesday (11/2), saying that the dog bled to death after the incident.
Man Facing Many Charges
Terry Louis Key II has been charged with first-degree animal abuse, resisting and obstructing a police offer, and malicious destruction of property.
Please Note:  The video below and some of the details of this story are extremely graphic. 
The incident occurred on October 26 when Key went to confront a neighbor about a domestic violence situation he had been involved in, Swanson tells WNEM-TV. The woman was not home at the time, but her three-year-old pit bull Coco was chained up in front of the residence.
Key is seen on a recording from a video doorbell stabbing the animal 20 times, leaving the animal to lie on the ground bleeding to death. When Key returned to the woman's house to confront her, she barricaded herself in the home and called 911.
Resisting Arrest
Several days later, Key is seen in the lobby of the Genesee County Jail, attempting to attack a sheriff's deputy. Swanson shared a brief video clip from this incident in the video below.
Sheriff Swanson tells the TV station that Key has a lengthy criminal history, having been arrested 15 times in the past.
Inside Nostalgic 1930's Vassar Theater
Take a little step back in time. The
Vassar Theatre
has been a fixture in the town of Vassar, Michigan since it opened its doors to moviegoers in 1937. Updated in 2019, the theater is currently on the market for $275,000.
The 300-seat theatre includes four separate restrooms, with two of them being timelessly unique with gold and silver tile work that was
imported from Europe.
There is also an adorable classic candy/concession counter that will instantly take you back in time to being a kid again.
Take a look inside.
Michigan Home Goes from Eyesore to Stunning, All From Repurposed Materials
This home in Detroit's North-End neighborhood was about to be leveled. But thanks to a little creativity and a lot of recycled material, it has been given a second chance.
Check Out This Michigan Home With 15 - Yes 15 - Bathrooms
How many bathrooms is 'enough?' How many is too many?
This massive home in Rochester, Michigan has nine full bathrooms and six half baths - and a whole lot more.
Check out the pics.