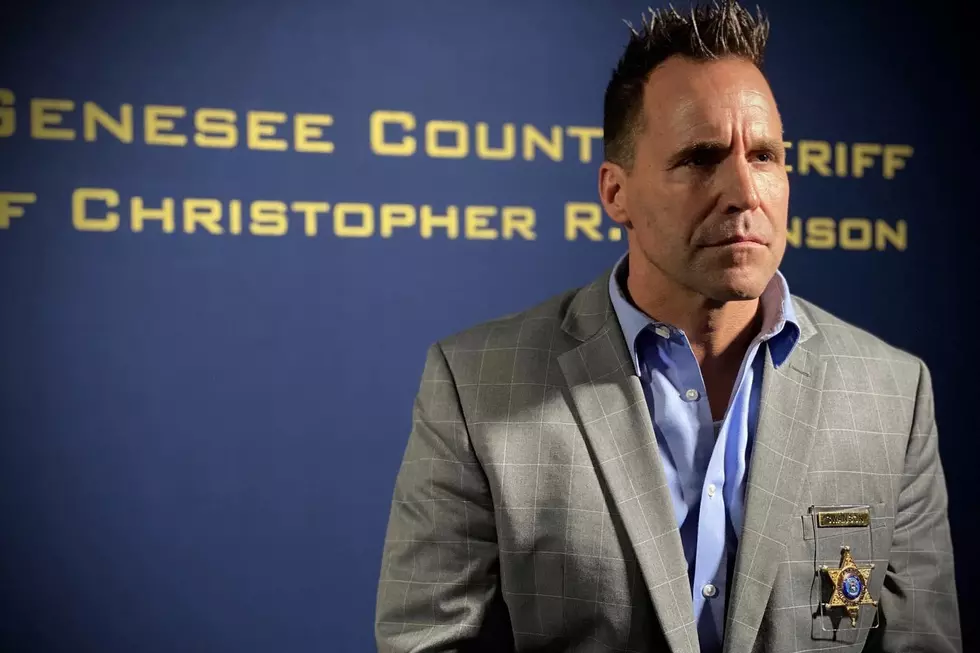 Genesee County Sheriff Chris Swanson Is Now Listed Wikipedia
Photo: Chris Swanson
In the music world, back in the day, they used to say you really made a big when you ended up on the cover of Rolling Stone magazine. Well, Sheriff Chris Swanson just landed on the cover of Rolling Stone, kinda.
The Genesee County Sheriff has found himself officially listed in Wikipedia. Swanson made headlines across the nation on May 30, 2020 during the George Floyd protests in Flint. Swanson removed his riot gear and marched with the protesters and uttered those now famous words "Let's walk".
Enter your number to get our free mobile app
Immediately he found himself featured on nationwide news programs from morning til night being quoted and admired by many. In a sense he was a local celebrity that took his show nationwide, and now he's got a spot in Wikipedia.
"Christopher R. Swanson is an American law enforcement officer from the state of Michigan. Swanson is serving as the Sheriff of Genesee County, which contains the city of Flint. In this role, Swanson leads 269 officers, the tenth largest police force in Michigan".
The outline highlights his background and career in law enforcement as well as his many important accomplishments, most notably his creation of the Genesee Human Oppression Strike Team (GHOST) back in 2018. This elite team of specialized officers combat crimes of human trafficking and drug offenses throughout southeast Michigan.
Sheriff Swanson  also oversees the Elder Abuse Task Force which investigates and prosecutes crimes against the elderly in the Genesee County area. He is also noted for his work during the Flint Water Crisis while he was Undersheriff. Swanson and other officers spent time delivering water to residents of Flint.
Loved by the people of the community is an understatement when it comes to Chris Swanson. He is passionate about the community he lives and works in, and the people who live there. Fame isn't really something that was on his radar, but it looks like he may be heading that way. What's next?....Governor? Wait and see....
26 Of The Best Pics From The Flint Protest