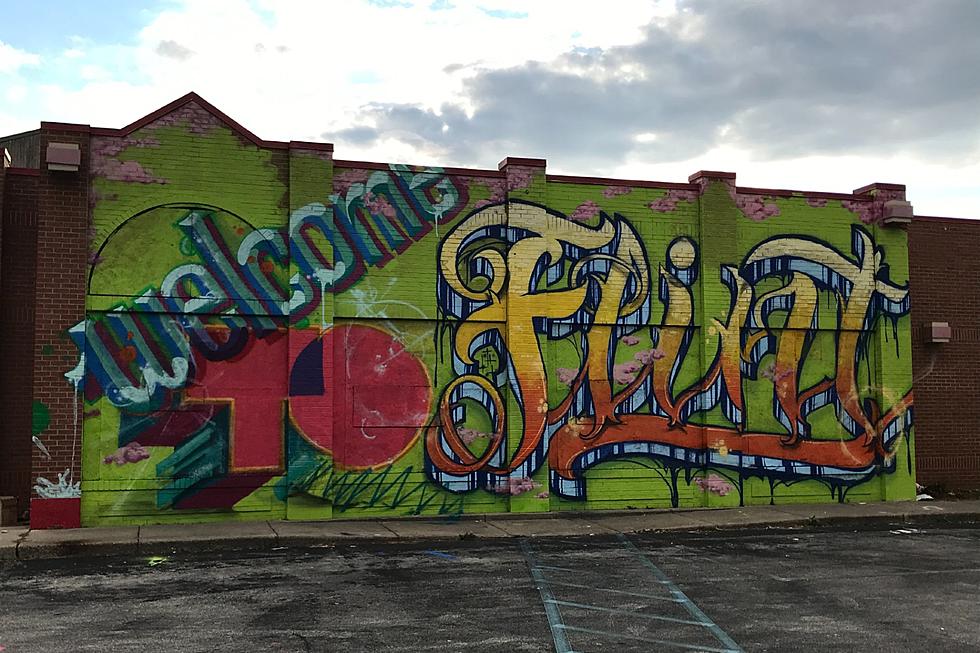 See Downtown Flint With an Artful Eye During The Flint Mural Walking Tours
cchurch/tsm
The Flint Public Art Project has done so much work bringing breathtaking murals to downtown Flint, and now you can take a guided walking tour to see them.
What's Up Downtown has put together a series of walking tours this summer that will show off the murals spread throughout downtown Flint. The Downtown Flint Mural Tour will be lead by Kady Yellow, who is the Director of Placemaking in Flint. Kady will take you on a two hour tour of the murals located in and around downtown Flint. The best news is that there will be more than one chance to take the tour.
The tours will start just as the Flint Murals acted as the backdrop for a series of performances from the Flint Repertory Theater wrap up. The murals have become such an important part of the downtown Flint scene, and it's so cool to see the community embrace art that has become part of the city.
You will have a couple of chances to go on the tour, and they are completely free. The first tour happens on Wednesday July 14th, with another tour one week later on July 21st. You can register for either tour here.
The tours get started promptly at 5pm, and last approximately two hours. Once you register you are asked to meet at the PSI Building located at 218 W 1st Ave, Flint, MI 48503. You should note that the tour is not a loop so you will end up finishing at a different location than where you start.
I also have to mention an event from What's Up Downtown that my family and I are doing this Friday. They are doing an evening walking projection light show at Riverbank Park in downtown Flint. The history of the Flint Riverbank structures are intriguing to me, and I really think they should be featured more when it comes to Flint.
If you get a chance to head down, you can register for your spot here, it should be a really cool vibe in downtown Flint.
UP NEXT: 9 Great Selfie Spots In Downtown Flint
MORE: Take a Look at These Abandoned Amusement Park Rides