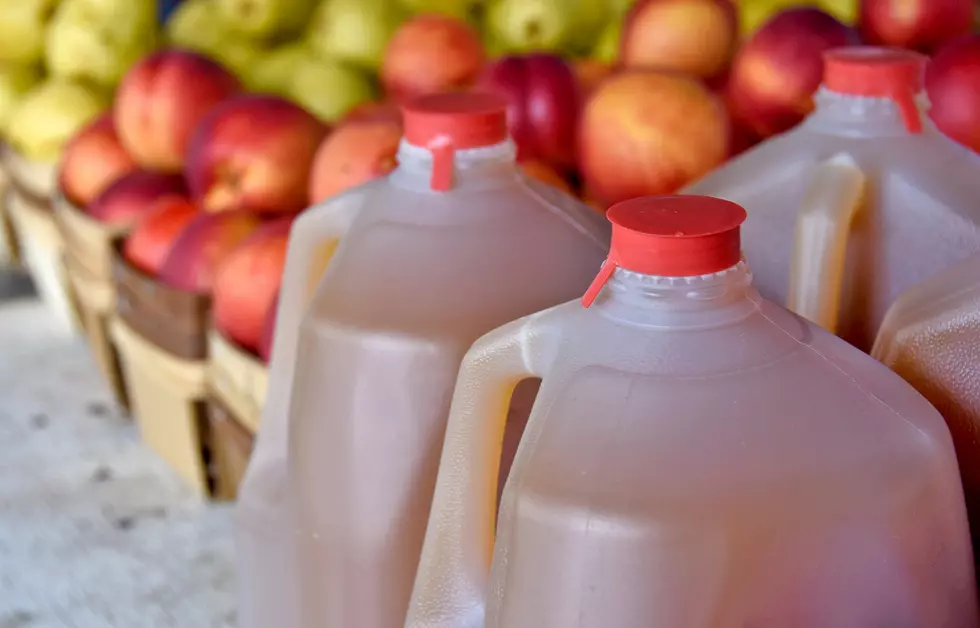 Road Trip From Flint – Michigan's Oldest Cider Mill
liveslow
Warm spiced donuts, warm (or cold) apple cider and fresh apple pie this time of year... nothing like it!  So many people are all about pumpkin spice everything in the fall -- not me!  Give me apple-everything (and some cinnamon)!
About an hour south of Flint, Michigan you'll find the oldest, continuously operating cider mill in the state.  So old, they've even learned how to perfect their own hard cider!  The Dexter Cider Mill has been in operation since 1886!
For perspective, Michigan became a state January 26th 1837.  Toilet Paper was invented in 1857. The first Cheverolet Corvette didn't roll out of Flint production until 1953!
People who never carry cash will find it to be a pain.  They only accept cash or checks (like it's still 1886)?!  Every single day they make fresh doughnuts, wood-pressed cider, breads, pies and of course, caramel apples.
The hard cider has a few flavors: traditional, Bourbon Barrel Aged Hard Cider and IPC Hard Cider.  It's made right on site.  (Not going to taste like Mike's Hard Ciders!)
Yeah, driving south to Dexter, Michigan might be a drag -- especially with the cost of gas.  Plus, there's plenty of local orchards that have been serving Genesee County for decades.  Keep this pot in mind if you're looking for a fall road trip.  Beware, like the weird "cash or check only" policy, they're only open Wednesday through Sunday.  And don't forget a designated driver if you're planning to sample the hard cider! The real stuff hits different!
More from Michigan in pics, here:
See Genesee County, Michigan's Most Famous Historic Places
These Genesee County buildings are part of the National Historic Places Registry
Sex Offenders by City in the Flint Area
Before you head out on Halloween, it may be a good idea to check the Michigan sex offender list in your neighborhood.
Click on any of the maps to zoom in on a particular neighborhood and to view the names on the sex offender list in that region.
Michael Moore's Former Home on Torch Lake
Take a look inside one of Michael Moore's former Michigan homes, selling recently for just over $4.3 million.