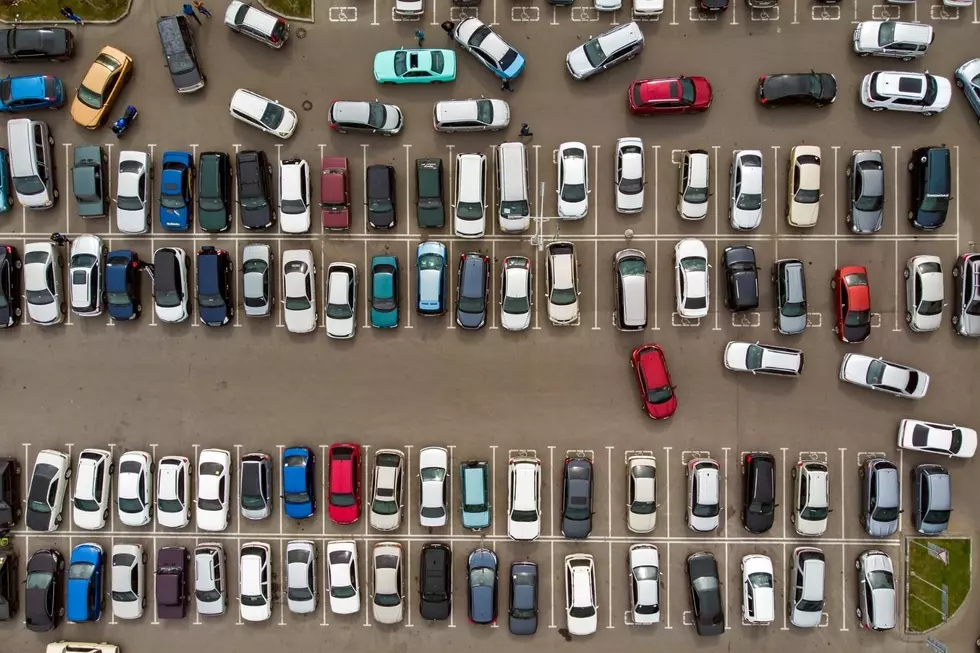 Please Stop Doing This in the Grand Blanc Kroger Parking Lot
Credit: Getty Images
Friends, neighbors and probably some of my family... I'm begging for your help, here.
The Saginaw Road and Bella Vista Drive area has been home to the Grand Mall for decades.  The grocery store used to be a Kessel Food Market and now a Kroger, of course.  Tenants have come and gone over the years at the Grand Mall -- Only ONE thing has remained a constant: That parking lot!
Some call it a maze or the worst parking lot they've ever experienced.  I call it...  another opportunity for a round-a-bout in Grand Blanc!  Just kidding.  It's awful.
What would help all of us is if people would stop trying to back into parking spots.  Seriously, you can barely see the parking spot stripes as it is.  There's likely a light pole to navigate and 14 other cars are waiting to get by you.  Worse yet, someone else isn't paying attention to what you're doing (while scoping out the closest possible spots) and will likely slam on the break inches from your car.
Now, I'm not asking for perfection here... we're all human.  BUT... If you STOP backing in and look for opportunities to pull through to an empty spot ahead of you, we'd all get in and out of that lot MUCH faster annnnnd with fewer gray hairs or tired third fingers (think on that).  Think about it, you won't be making a 23-point turn in reverse!
Pro-Tip:  Park further away from the entrance by entering the mall from the Saginaw Road entrance just beyond Bella Vista -- take one of those spots instead of circling for anything closer to the door--you'll save lots of time.
Let's face it, Grand Mall isn't going to move back 300 more yards from the road... that parking lot isn't changing, ever.  Best to adjust our expectations and habits, now!
Check out these historical Michigan places:
See Genesee County, Michigan's Most Famous Historic Places
These Genesee County buildings are part of the National Historic Places Registry
Barge 129 Discovered in Lake Superior 120 Years After Being Shipwrecked
A barge that was shipwrecked by bad weather 120 years ago was discovered at the bottom of Lake Superior by a team working for the Great Lakes Shipwreck Historical Society.
Inside the Spectacular $18M Walloon Lake Retreat in Petoskey
Consider it all Pure Michigan is the form of a home. This spectacular home situated on the iconic Walloon Lake is currently on the market for $18M making it the most expensive home for sale in the state. Although it shares those bragging rights with a rustic Alpena lodge, there is nothing rustic about this 14,000+ square foot home.
From the massive master suite with a drool-worthy closet to the lower level entertainment area with indoor golf, gym, gaming area, and bunk room/ theater room, the home has everything you can dream of. There is even a guest suite with its own kitchen area and private entrance. The outside is just as mesmerizing with a lakeside gazebo, manicured grounds, and a boat house for 2 nautical toys. Round it all out with a garage with space for 4 cars with its automatic lift and heated driveway.
Take a look inside!