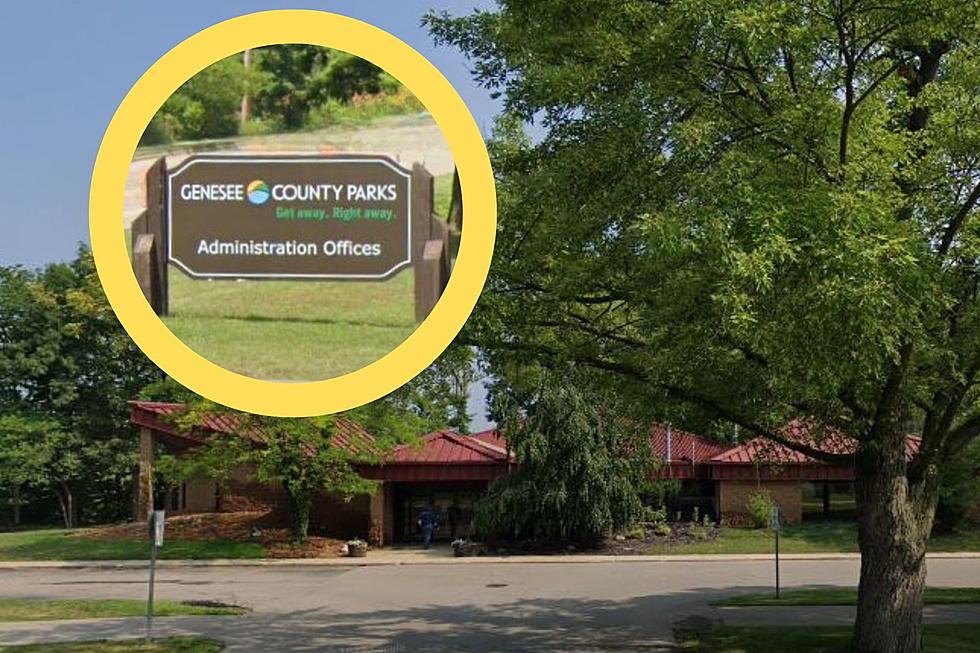 With Over 11,000 Acres of Beloved Parks, Should Genesee County, MI Make More?
Credit: Google Street View, Canva
Growing up around the Greater Flint Area we're pretty lucky to have so many parks nearby.
If you haven't noticed, there aren't many parks on the western side of the county. Some folks want that to change in the near future.
See Also: This wildflower only grows in Michigan and in just one spot.
The City of Swartz Creek Raising Awareness for Possible New Park(s)
Swartz Creek recently noted on their Facebook page, many of the parks in Genesee County are concentrated in the Northeast portion of the county.
While there is one to the north in Flushing and south, in Linden, about 60,000 people are without a park nearby.
Genesee County Parks and Recreation wants input on five-year plan.
The county is proactively planning for the future with a survey. I strongly encourage you to give them feedback. Especially if you don't have a park nearby like many others do. (Click this to take the Genesee County Parks Survey.)
They're asking for feedback on ways you and your family use the parks. How often do you visit them?  Which amenities do you enjoy or think they need?
Currently, Genesee County Parks and Recreation is responsible for dozens of parks, fishing areas and even campgrounds totaling 11,000 acres, or so.
Read More: See Stepping Stone Falls with Historic Comet Passing Overhead.
How many people live in Genesee County, MI?
Just over 400,000 folks call Genesee County home according to the US Census. Granted, a lot of people commute to Metro Detroit for work, they still live and play here.
The county is going to spend our tax dollars no matter what. We might as well tell them to something a majority would use and enjoy on the west side of the county, too.
Looking Back at the Last Days of Beloved Playland in Flint, MI
Playland originally started in Flint off Pasadena. Then, in the early 1980s moved toward Grand Blanc at 5290 Dort Hwy in Flint right behind Grand Blanc Township Offices. It was closed for good in 2018.
Best Restaurant Breads around Flint and Genesee County Michigan
Mom always said, "don't fill up on bread." We're not sure you could resist these savory breads served at some of Flint and Genesee County, MI's best restaurants. We won't ever judge if you make a meal out of bread.
Michigan Lakes With Weird or Creepy Names
Lakes Around Michigan with Names that Sound Strange, Creepy or Like a Horror Movie