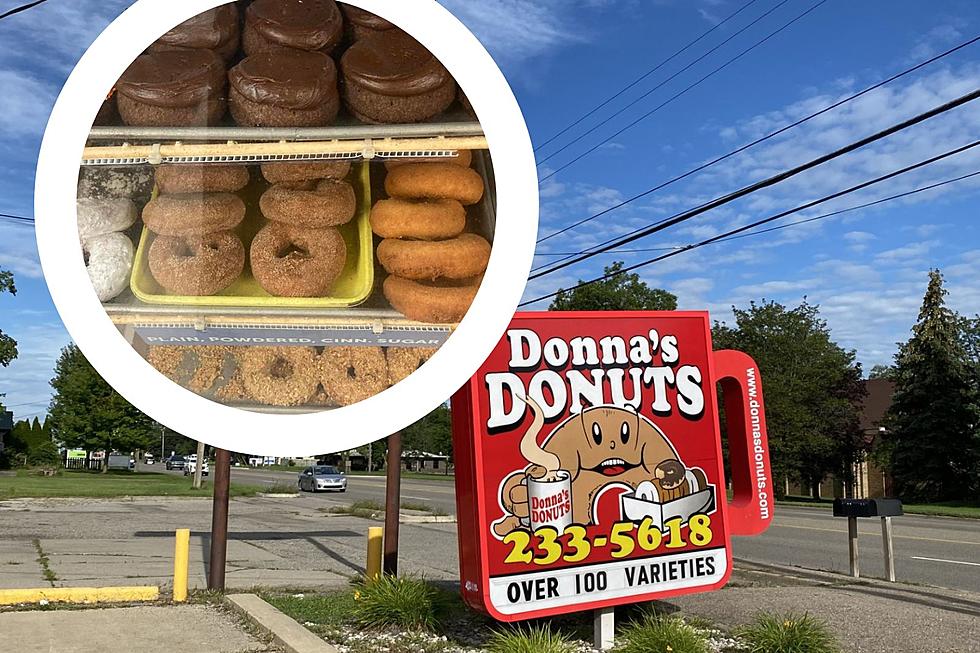 GM of Popular Flint Donut Shop Shares Details of Vision for Growth
Credit: Donna's Donuts Facebook, Nate Reed, Canva
We first reported Donna's Donuts move/expansion earlier this month.
They've purchased the old Ainsworth Sales & Service building and have big plans for Donna's Donuts to grow into it, strategically.
See Also: Is It Legal for Michigan Businesses Not to Accept Cash?
Donna's Donuts plans for long-term growth.
I spoke with Donna's General Manager, Tony Melton, this week about his plans for Flint's most popular spot for donuts. Two things were very clear.
His passion for Donna's Donuts to keep growing in our area is obvious.
There's a long-term vision to ensure success.
Melton also took the time to answer a question that's been on the minds of fans for a while, too.
Will Donna's have a dining room in the future?
Melton told me there are no plans to have a dining room again. It's simply not part of the growth plan for Donna's in the future. So, what are some of the plans he has in mind?
First, giving the old Ainsworth Sales & Service building some TLC. Melton said it was originally built in the 1920s and expanded at least five times since. They'll take the time to invest in the structure (roofing, flooring, HVAC) and space to make it perfect for Donna's expansion, over time.
The operation will benefit from a better kitchen layout. Additional space will allow them to function more effectively in the kitchen. Meaning, more donuts can be made at once.
Melton says the future kitchen could be expanded up to three times the current size to accommodate five to 10 times more production, if needed. The plan is to take their time to grow into the space, as needed.
Donna's has been around since the 1960s and it sounds like we'll be enjoying their famous nutty & moon rock donuts (and around 100 other flavors) for many decades to come.
"School" Road Paint Error in Front of Grand Blanc High School
A simple road painting job goes awry. School becomes "SHCOOL" on Saginaw Road in Grand Blanc, MI
Best Tacos Around Flint and Genesee County
These are the most mouth-watering tacos around Flint and Genesee County. Some hidden gems are mixed into the list of long-time, popular Flint favorites. This is officially a taco bucket list.
Stunning Water Views At 13 Restaurants On Michigan's East Coast
Waterfront Restaurants On Michigan's East Coast, Eastern Michigan Coastline Restaurants, Where can you eat on the water on Michigan's East Coast, waterfront michigan dining