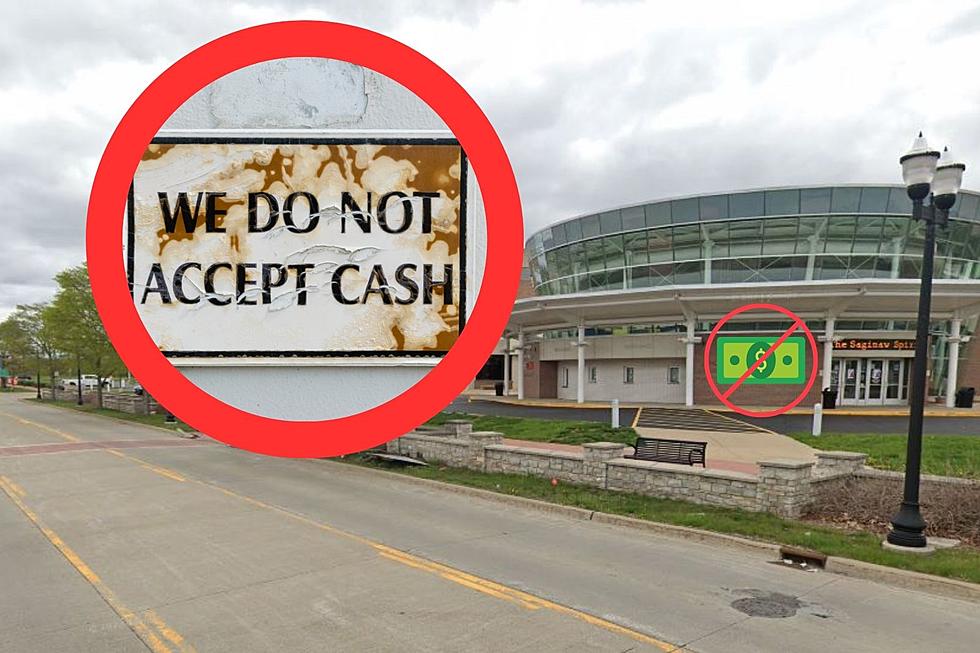 How is it Legal Not to Accept Cash for Some Michigan Businesses?
Credit: Google Street View, Canva
All over Michigan people are reacting to numerous businesses rejecting some form of payment for transactions.
Debit and Credit Card transactions come with fees for businesses. While cash doesn't have any fees -- it also means a business may need to pay a human to accept or count it.
See Also: Is it legal to cool off your car in Michigan?
Which Michigan businesses are restricting cash or credit payments?
Consumers Energy and T-Mobile have stopped accepting debit & credit cards for payments.
Midland's Dow Event Center wants to stop accepting cash, according to WNEM TV5.
In Detroit, The Detroit News reports city council enacted a law requiring businesses to accept cash and not require a minimum for credit/debit card purchases. It goes into effect in September.
It might be hard to believe, for some, but not everyone has a bank account or credit & debit cards.
One of the people TV-5 interview said (in so many words) it's ridiculous the Down Event Center would stop accepting cash because taxpayers paid for the place to exist and not all would be able to enjoy events, games and shows that happen there. (Officials are rethinking their decision at the time of this article.)
Is it legal for Michigan businesses not to accept certain forms of payment?
Thankfully, there is federal guidance for this question. The Federal Reserve System states:
There is no federal statute mandating that a private business, a person, or an organization must accept currency or coins as payment for goods or services. Private businesses are free to develop their own policies on whether to accept cash unless there is a state law that says otherwise.

 

Section 31 U.S.C. 5103, entitled "Legal tender," states: "United States coins and currency [including Federal Reserve notes and circulating notes of Federal Reserve Banks and national banks] are legal tender for all debts, public charges, taxes, and dues." This statute means that all U.S. money as identified above is a valid and legal offer of payment for debts when tendered to a creditor.
While private businesses can clearly do what they want, it doesn't mean people are helpless. If you think Michigan should have a law requiring cash to be accepted, make sure you reach out to representatives in Lansing and get it on the ballot.
What Does Premium Outlets in Birch Run, Michigan Look Like Today?
Michigan's most legendary outlet mall opened in 1986, located just off I-75 approximately halfway between Flint and Saginaw. The mall was originally named Manufacturer's Marketplace/Prime Outlets at Birch Run.
Stunning Water Views At 12 Restaurants On Michigan's East Coast
Waterfront Restaurants On Michigan's East Coast, Eastern Michigan Coastline Restaurants, Where can you eat on the water on Michigan's East Coast, waterfront michigan dining
Michigan Lakes With Weird or Creepy Names
Lakes Around Michigan with Names that Sound Strange, Creepy or Like a Horror Movie