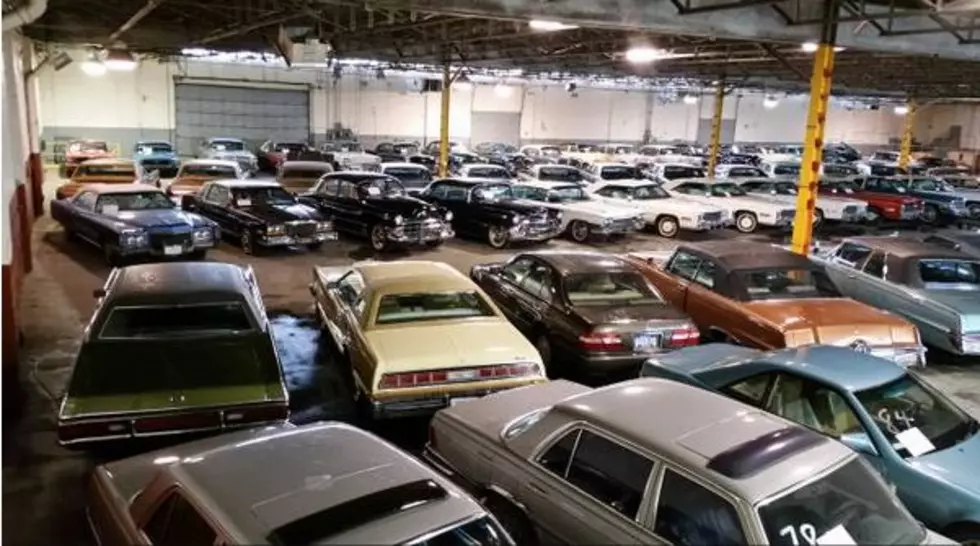 Michigan Family is Selling Off a Massive Car Collection this Weekend
twinklevid.com
Wow, now THAT is an epic car collection. It could be yours, for the right price.
If you'd like to start a collection of your own, or maybe buy a piece of auto industry history, check this out. This Saturday from 11 a.m. to 1 p.m., down in Dearborn in buildings next to the Ford Rouge Plant, you will find a massive auction taking place of approximately 127 cars part of a private collection.
The vehicles range from Cadillacs, Lincolns, and Oldsmobiles. You will also find a hefty representation of Fords, Mercedes, and Jaguars. As you can imagine, the price tags for these vehicles can get a bit crazy depending on the rarity, but the lowest price tag I could find in the list that you could get was a 1959 Chrysler Imperial for $600.
No word on finding a mint condition AMC Pacer. Oh well. A girl can dream.