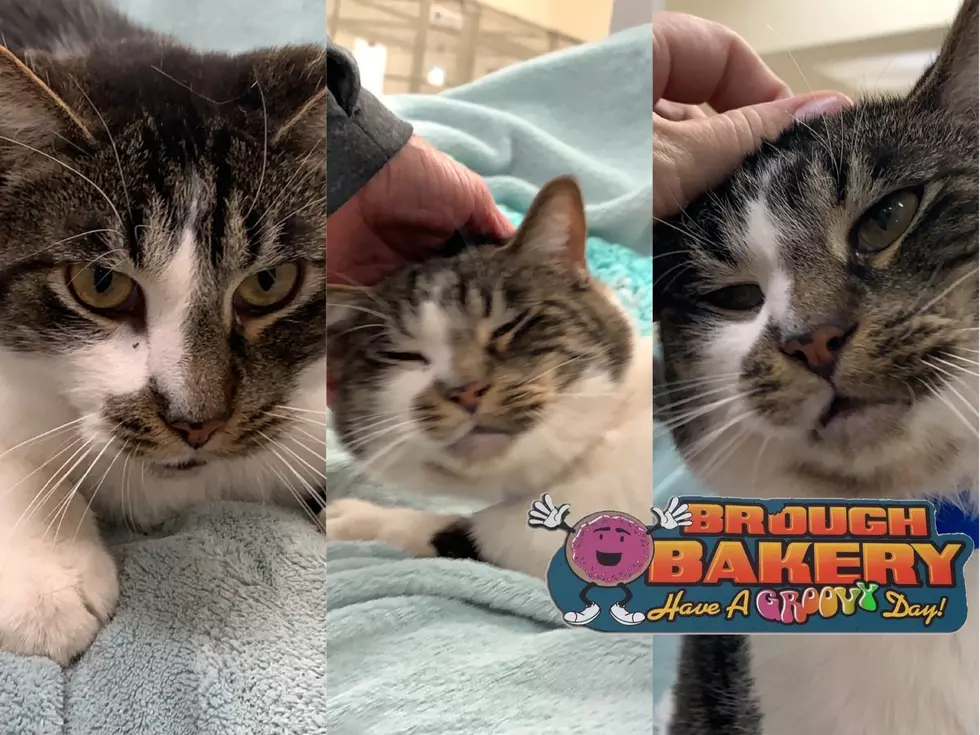 Meet Charlie, the Senior Cat! AJ's Animals for November 9th [VIDEO]
via Pat and AJ
November is Adopt a Senior Pet Month, and the Humane Society of Genesee County has no shortage of sweet, wonderful senior animals that are looking for their retirement homes.
With that in mind, meet Charlie. He's a 7-year-old bundle of love, joy, and fur and anybody would be lucky to have him as part of their family. He's at the HSGC because his previous owner's other pet didn't care for him, so sweet Charlie is up for grabs!
He's fixed, microchipped, and has absolutely no bite history. If you want him to sit on your lap and snuggle, he will. If you want to play with him, he will. He's super easy-going and would love to come home with you!
most cats and dogs are considered "seniors" by the age of 7; for bigger dogs, it can be 5 or 6-years-old
they are usually the last to be adopted from shelters
pet owners say that senior animals are usually easier to care for than puppies and kittens
senior animals are usually calmer, and YES! They CAN learn new tricks!
Masks and meet-and-greets with other pets are required.
Enter your number to get our free mobile app
KEEP LOOKING: See What 50 of America's Most 'Pupular' Dog Breeds Look Like as Puppies